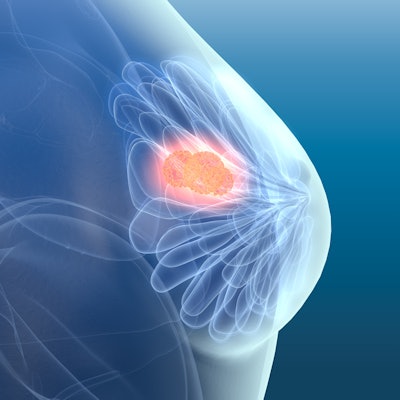 A New Hampshire radiologist has been fined just $750 and allowed to keep his license after allegedly failing to diagnose breast cancer in 24 patients, according to a report published November 19 in the Boston Globe.
Dr. Mark Guilfoyle practiced at the Dartmouth-Hitchcock Medical Center in Lebanon, NH. He missed 24 breast cancer diagnoses over three -- errors that led to mastectomies and radiation treatment that may have been avoidable. Complaints to the New Hampshire Board of Medicine did not receive response for eight months, the Globe reported.
In 2020, 11 of the two dozen women whose cancers Guilfoyle missed settled malpractice claims and received $4.6 million payout, the Globe report said.
According to a Board decision, Guilfoyle may not read mammograms in the state of New Hampshire, but he can still read x-rays there.