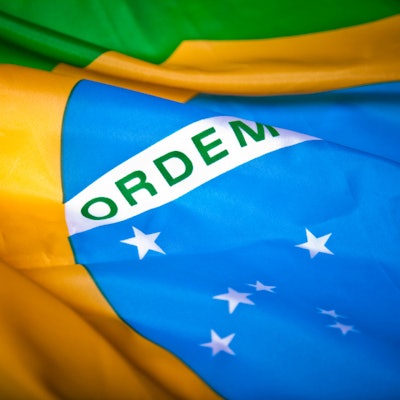 Are public awareness campaigns truly effective in getting women to attend breast screening? Experience from Brazil suggests they are, as the country's "Pink October" campaign grew mammography screening volumes by up to 39%, a Brazilian study published September 9 in Public Health in Practice found.
Researchers led by Dr. Marcelo Antonini from State Public Service Hospital in São Paulo wrote that their findings for Brazil's Pink October campaign show that similar actions should be taken throughout the year and not just in October.
"The increase in the number of mammograms performed in Brazil in October due to the Pink October campaigns shows that breast cancer awareness and health education are necessary and must be encouraged not only by medical societies but by all the media and the federal government," Antonini et al wrote.
Early detection of breast cancer leads to better outcomes for mortality and is more cost-effective, with global mammography volumes increasing over the past few decades. Previous research suggests that increased awareness among women about breast cancer screening and risks plays a part in increased breast cancer screening.
However, the researchers pointed out that screening adherence remains a challenge from a public health policy perspective. They wrote that Brazilian mortality rates are increasing and that "striking" variations are seen between geographic regions. Factors such as delays in diagnosis due to low education levels, low adherence to screening programs, and implementation gaps account for these disparities, they added.
A group of women in the country began the Pink October Campaign in 2002 with pink lighting on the Mausoleum of the Constitutionalist Soldier, known as the Obelisk of Ibirapuera, in São Paulo. Since 2010, the Brazilian National Cancer Institute (INCA) has participated in the movement by promoting breast cancer discussion spaces, making informative materials freely available, and garnering the support of other institutions.
Antonini and colleagues wanted to find out the impact of the campaign on screening mammography volumes in Brazil, considering age groups and different Brazilian regions.
They looked at data from Brazil's publicly available national screening database, focusing on screening numbers and outcome rates from January 2017 to December 2021. During this period, the average number of exams performed monthly was 137,400. While INCA recommends screening between the ages of 50 and 69, the researchers noted that about 35% of screenings included in the study were outside of this age group.
The authors found significant increases in the number of mammograms performed in October, as well as November and December within the five-year period, when compared with the other three-month periods of the calendar year. These include January to March, April to June, and July to September.
Impact on Pink October Campaign on Brazilian women attending breast cancer screenings, 2017 to 2021
October
33%
November
39%
December
22%
*All data achieved statistical significance.
Antonini et al also found values below the monthly average for the other three quarters of the year. They also found no statistically significant differences in screening mammography growth when considering age and different regions of the country.
The group also pointed out an "important" overall 14.6% increase in screening from 2017 to 2019. While the onset of the COVID-19 pandemic saw breast cancer screening fall by 60.4% in Brazil, volumes were reestablished in 2021.
The researchers called for public health campaigns such as Pink October to expand to more months. They noted Brazil's "great social, cultural, and access to health differences" in its states.
"The search for mammography must always be carried out by the women themselves, making them co-responsible for the diagnosis of breast cancer..." they wrote.
Dr. Stamatia Destounis from the American College of Radiology, who was not involved in the Brazilian study, said its results draw parallels to what U.S. breast imaging leaders face in getting women to adhere to mammogram schedules. She also said different age recommendations to begin mammography screening may be confusing women.
Destounis attended the Jornada Paulista de Radiologia conference in April, which took place in Brazil. This topic was explored at the meeting.
"We're always trying to educate patients just for them to keep mammograms in mind, and you want to make sure you don't leave out the underserved. You want to make sure you're inclusive in your educational material. It's kind of the same extent to what they [Brazilians] are seeing," she told AuntMinnie.com.