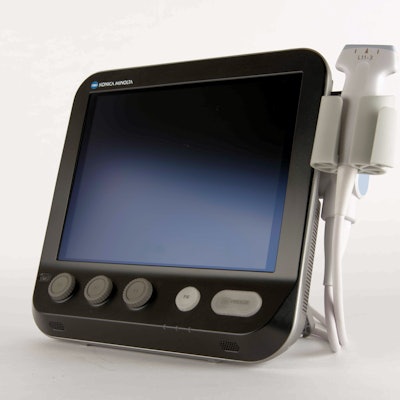 Konica Minolta Healthcare Americas has launched a new point-of-care ultrasound system called Sonimage MX1 Platinum.
The handheld device can be used at bedside, in the exam room, or in the operating room, the company said. It includes an imaging algorithm that improves resolution of ultrasound images by offering speckle reduction and smoothing image graininess. Its battery life allows for two hours of scanning time. Sonimage MX1 is available with Konica's L18-4 and HL18-4 wide-band frequency linear probes for musculoskeletal and general imaging, as features the company's S4-2 phased array for perioperative heart scanning.
Konica plans to introduce Sonimage MX1 at the upcoming RSNA meeting in Chicago, according to the firm.