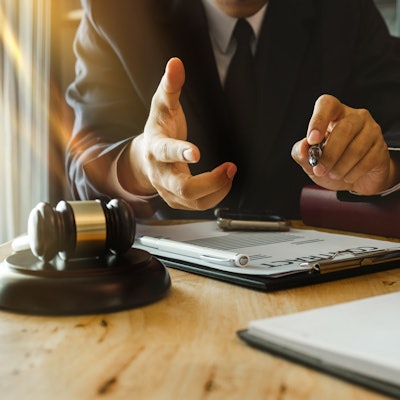 Point-of-care ultrasound (POCUS) developer Butterfly Network has filed a motion to dismiss a patent infringement lawsuit by POCUS competitor Fujifilm Sonosite.
The complaint, which was filed by Fujifilm Sonosite on March 9 in the U.S. District Court of Delaware, alleges that Butterfly has infringed U.S. Patent Nos. 7,169,108; 7,867,168; 8,128,050; 8,861,822; 9,538,985; 6,901,157; and 8,360,981. The patents cover a variety of aspects of POCUS, including using a probe that is coupled to a mobile device, elements of a handheld scanner's graphical user interface, and technologies related to the processing and display of ultrasound images, according to Fujifilm Sonosite.
Butterfly said the lawsuit is without merit.
"We believe this litigation is an attempt by Fujifilm Sonosite Inc. to distract from its failure to innovate and keep pace with Butterfly's next-generation clinical assessment platform," said Butterfly's Senior Vice President and Chief Legal Officer Larry Weiss in a statement.
Weiss pointed to the company's portfolio of more than 800 patents and applications and said the firm will "continue to vigorously protect both our innovations and our intellectual property."