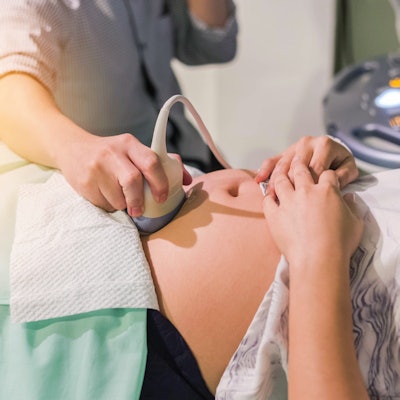 Butterfly Network is touting the results of a study that shows its handheld, whole-body ultrasound scanning method along with artificial intelligence (AI) can help nurse midwives, published March 28 in the New England Journal of Medicine.
Led by researchers from the University of North Carolina, the study was conducted between 2018 and 2021 and recruited 4,695 pregnant women in North Carolina and Zambia.
The team found that the AI algorithm they used, which incorporated Butterfly iQ technology, estimated gestational age with accuracy similar to that of trained sonographers when given blindly obtained ultrasound sweeps. They also found that the model's performance extends to blind sweeps acquired by untrained providers in Zambia using low-cost devices.
Butterfly is distributing 1,000 Butterfly iQ+ devices to healthcare workers in Sub-Saharan Africa to help advance maternal and fetal health. The project is being funded by the Bill & Melinda Gates Foundation.