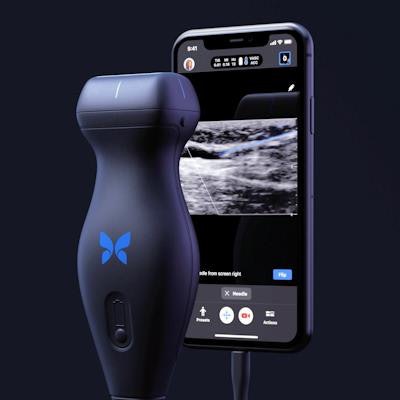 Point-of-care ultrasound developer Butterfly Network has announced the appointment of Stacey Pugh as chief commercial officer (CCO), effective March 15.
Pugh will oversee the development and implementation of Butterfly's commercial strategy. She has held leadership positions across sales, marketing, medical affairs, and business development during her 18-plus-year career at medical device manufacturers Medtronic, Covidien, and Kinetic Concepts.
In other news, Butterfly announced Dr. Elazer Edelman, PhD, will join the company's board of directors. Edelman heads the Edelman Lab, a joint Harvard-MIT biomedical engineering center.