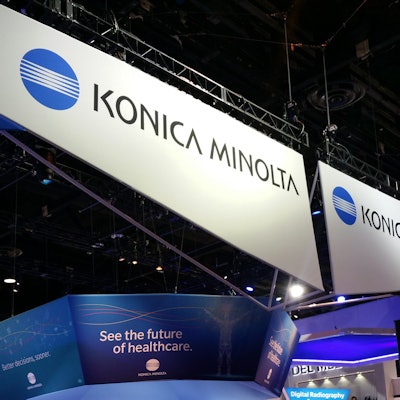 Konica Minolta Healthcare Americas has released a software upgrade that provides voice control of its Sonimage HS1 portable musculoskeletal ultrasound scanner.
The addition of voice control enables hands-free operation of Sonimage HS1 and is based on artificial intelligence (AI) technology. By controlling system functions through voice commands, clinicians can hold a transducer in one hand and a needle or syringe in the other hand. The feature is designed to eliminate the need for an assistant and to allow sonographers to maintain a sterile field during procedures.
In addition, a new panoramic view option on Sonimage HS1 provides both qualitative and quantitative imaging information by allowing users to stitch together a series of images for a broader view of the patient's anatomy.
A new UltraAdjust one-touch image optimization feature allows for multiple imaging parameters, including frequency, focus, and compounding, which can be changed automatically by adjusting the depth. UltraAdjust can also be activated through voice control.