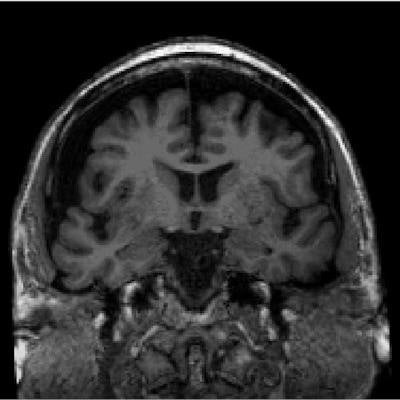 MRI shows that social isolation can lead to cognitive decline, a study from German researchers published June 20 in the journal eLife has found.
The results underscore how important it is for people to stay connected to others as they age -- and how MRI can help identify those at risk of cognitive decline, wrote a group led by Laurenz Lammer of the Max Planck Institute for Human Cognitive and Brain Sciences, Leipzig, Germany.
"[Brain] magnetic resonance imaging (MRI) can be a potent dementia-risk indicator, and might offer pivotal guidance to identify patients for intensive dementia prevention, and serve as secondary outcome for intervention trials," they wrote.
Previous research has suggested that social isolation -- which tends to manifest as a lack of social contact or support and/or loneliness -- increases a person's risk of cognitive decline, but understanding of the neurobiological reasons for this is limited, the group noted.
"The high rates of social isolation and its impact on cognitive health and many other outcomes indicate that successful preventative action would be of great importance for public health and all affected individuals," Lammer told AuntMinnie.com.
Lammer's team sought to investigate the impact of social isolation on brain and cognitive aging using MRI via a study that included 1,992 cognitively healthy adults at baseline and 1,409 participants at a six-year follow-up timepoint; it used the Lubben Social Network Scale to assess participants' levels of social isolation.
The authors reported that, at six-year follow-up, patients reporting social isolation via the Lubben scale had smaller hippocampus volumes and reduced cortical thickness on MR imaging. They also found that the higher the level of social isolation participants reported, the poorer their cognitive functions such as memory, processing speed, and executive capability.
Our analyses showed that individual participants' changes in social isolation over the follow-up period had very similar impact as differences between participants at baseline," Lammer said. "This raises hopes for effective preventative action as it suggests that maintaining a good social network and expanding one's social ties could have a beneficial effect on brain health in older age."
The solution to mitigating social isolation and its effects on cognitive health? Supporting older adults to remain engaged with others, Lammer told AuntMinnie.com.
"Doctors who notice that patients are socially isolated can do 'social prescribing,'" he said. "This means supporting socially isolated patients to find opportunities for fostering interaction and engagement. Depending on the local opportunities, this could mean joining a group for physical activity, engaging in collaborative learning, or participating in a befriending effort. This important work is often done by social workers, so good multi-professional cooperation is key to supporting socially isolated patients."
The complete study can be found here.