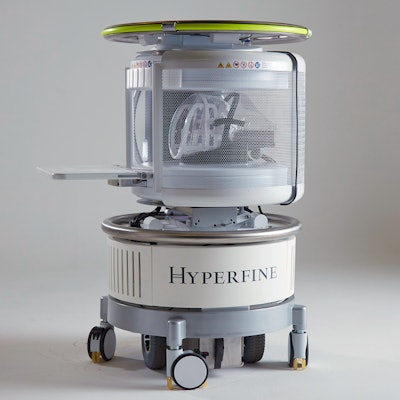 The U.S. Food and Drug Administration (FDA) has cleared the latest software update for Hyperfine's portable MRI Swoop system.
The software update significantly improves diffusion-weighted imaging (DWI) using the Swoop system by increasing the signal-to-noise ratio (SNR) for the DWI sequence by 42% compared with the previous software version, the company said. This increase in SNR, combined with more compensation for subtle patient motion, can yield substantially improved image quality for the DWI sequence, Hyperfine said.
The updated software also provides enhanced image uniformity for all sequences. The updated Swoop system software is expected to roll out to customers in March 2023, according to the company.