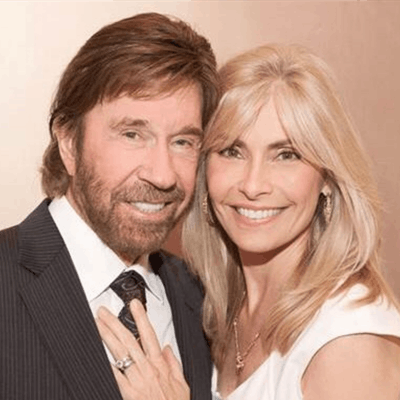 Action film star Chuck Norris and his wife Gena have filed a lawsuit against 11 companies involved in the manufacture and distribution of MRI gadolinium-based contrast agents (GBCAs), alleging that their products are responsible for Gena's severe health problems. The litigation ensures that the gadolinium controversy will remain in the public eye.
The Norrises are seeking monetary damages of more than $10 million from a list of defendants that include McKesson and Bracco Imaging. The lawsuit, filed in San Francisco County Superior Court, also states that Gena's long-term health implications have required multiple hospitalizations and almost $2 million in out-of-pocket medical expenses.
The defendants in the legal action include the following:
McKesson Corp. and McKesson Medical-Surgical
Bracco Group, Bracco Diagnostics, Bracco Research USA, Bracco Imaging, Bracco Imaging Group, and BIPSO (Bracco Imaging Pharmaceutical Sterile Operations)
Takeda
Acist Medical Systems doing business as Acist Silicon Valley
Merry X-Ray Chemical
Bracco manufactures and markets gadoteridol and gadobenate dimeglumine under the brand names ProHance and MultiHance, respectively. Court documents state that Gena Norris was administered injections of gadoteridol and gadobenate dimeglumine during a series of MRI scans.
Takeda and Acist Medical Systems are listed in the court document as being involved in designing, licensing, manufacturing, distributing, selling, marketing, and/or introducing ProHance and MultiHance. McKesson and Merry X-Ray Chemical are listed as distributors of the two gadolinium contrast agents in California and elsewhere.
FDA hearing
The court documents list the long-term injuries that Gena Norris experienced as including "cognitive deficits; body pain and burning; kidney damage; loss of energy and mobility; and difficulty breathing due to rib damage. Now, almost five-years postgadolinium poisoning, she continues to require regular stem cell therapies and other treatments to heal her central nervous system."
Gena's health condition was detailed during a daylong public hearing on September 8 by the U.S. Food and Drug Administration's (FDA) Medical Imaging Drugs Advisory Committee (MIDAC) looking into potential side effects of GBCAs. The panel took testimony from contrast manufacturers and researchers, as well as from patients who have experienced severe health problems they attribute to gadolinium contrast.
A representative for Gena read a statement at the hearing that told of her ordeal, which began after she had three gadolinium-enhanced MRI scans over an eight-day period for a routine medical condition. Three days later, she woke in the middle of the night with a strong burning pain in her abdominal area.
Despite many emergency department visits and appointments with specialists, her health has deteriorated to the point where her central nervous system has been badly affected; she experiences tremors, weak muscles, low body temperature, loss of weight and hair, and other serious health issues, according to the statement. The Norrises installed a hospital-grade hyperbaric unit in their home, where Gena has undergone approximately 120 hyperbaric dives to help with her condition.
"My heart breaks for those who don't have the financial means they need," the statement continued. "We will continue to use our platform to raise awareness about the dangers of gadolinium."
MIDAC concluded the hearing after voting overwhelmingly to recommend that the FDA revise prescribing information for GBCAs to include a warning about gadolinium retention in certain organs and tissue.
GBCA awareness
Regarding the litigation filed in San Francisco, the Norrises said they hope to raise awareness about the effects of gadolinium toxicity and educate patients about the possible adverse effects of gadolinium contrast.
"Unfortunately, litigation is the only course of action we can take to hold the drug companies accountable for threatening the lives of so many innocent people who undergo MRIs," Gena said in today's prepared statement. "These companies continue to say that there is no link between gadolinium and adverse events, even though the evidence is overwhelming that this heavy metal stays in the body for years, rather than hours."
A representative for McKesson said the company is preparing a response to the lawsuit.
"McKesson is aware of the lawsuit and is currently reviewing the complaint," the company said in an email to
AuntMinnie.com
. "We will respond in a timely matter."
Representatives for Bracco were not available for comment at press time.