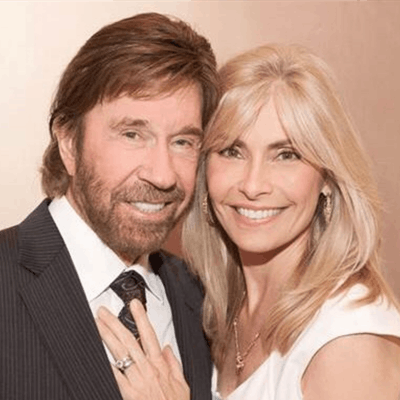 A high-profile lawsuit regarding the safety of gadolinium MRI contrast filed by martial arts actor Chuck Norris and his wife against contrast developer Bracco Imaging has been voluntarily dismissed, according to the company. Neither side paid any settlement, and both agreed to pay their own legal fees, according to a January 16 press statement.
Bracco said that the Norrises decided to voluntarily dismiss the lawsuit. The move means that the Norris case against Bracco is now closed, according to the company.
Chuck and Gena Norris filed the litigation in 2017 against Bracco and 10 other companies in San Francisco County Superior Court. They sought legal damages of $10 million in connection with injuries Gena claimed she sustained after she was administered gadolinium-based contrast agents (GBCAs) as part of three MRI scans she received over an eight-day period in 2013.
Gena claimed to have sustained various ailments after being administered Bracco's ProHance and MultiHance gadolinium contrast agents, including "cognitive deficits; body pain and burning; kidney damage; loss of energy and mobility; and difficulty breathing due to rib damage." Gena sought out a variety of conventional and alternative treatments for her condition, including chelation treatments to remove residual gadolinium from her body and stem cell therapy in China. The Norrises also installed a hospital-grade hyperbaric unit in their home.
Thanks to their fame, Chuck and Gena soon became the public faces of the gadolinium safety controversy. They discussed their experiences with gadolinium on numerous talk shows and in newspaper articles and became heroes for many other patients who have claimed to have been harmed by gadolinium contrast.
At roughly the same time that the Norris lawsuit was filed, various regulatory bodies around the world began taking steps to remove linear-based gadolinium agents from their markets, as linear GBCAs are believed to be less stable and more prone to releasing gadolinium into the human body compared with macrocyclic agents. The European Medicines Agency (EMA) in July 2017 voted to remove linear-based GBCAs from the market, and governments, including those of Japan and the U.K., followed suit.
The U.S. Food and Drug Administration declined to order a formal removal of linear GBCAs from the U.S. market, instead opting for black-box warnings and further study of the issue. But contrast companies and healthcare providers on their own have been shifting from linear-based GBCAs to macrocyclic agents, which have been shown to have fewer problems with retention in human tissue after contrast administration.
"Bracco takes patient safety very seriously and stands behind the safety of all of its products," including MultiHance and ProHance, the company said in its statement.