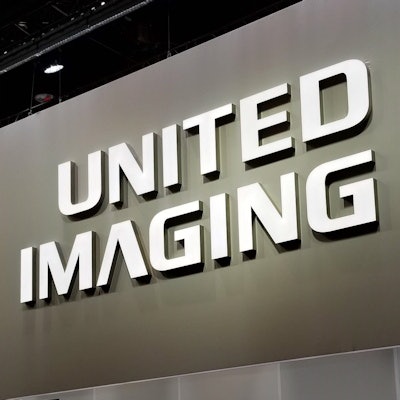 United Imaging plans to highlight three work-in-progress CT and PET/CT systems at the upcoming RSNA meeting.
The following three systems are pending clearance from the U.S. Food and Drug Administration (FDA):
uMI Panorama, a PET/CT scanner with a wide-bore, large axial field of view that allows for whole organ imaging within a single bed position, the company said.
uCT Atlas 4 cm, a 160-slice system with a 4 cm detector, a 0.25-second rotation speed, and 700 lbs table weight capacity
uMR 680, an artificial intelligence-based system that features United Imaging's uAI DeepRecon, EasySense, and uAI EasyScan
The company also plans to highlight its uMR Omega, which features a 75-cm, ultrawide bore and is now available for sale in the U.S., it said.