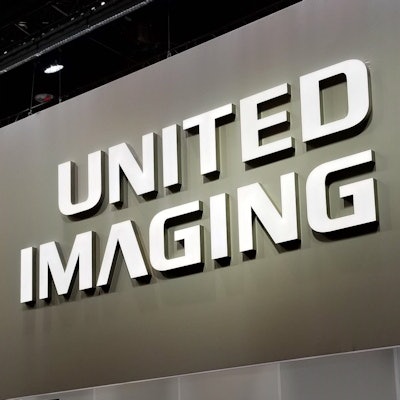 United Imaging has installed its 4 cm uCT Atlas scanner at Russellville Hospital, a 49-bed acute care facility located in northwest Alabama.
This is United Imaging's first U.S. installation of the new 4 cm-version of the CT scanner, having just recently received U.S. Food and Drug Administration 510(k) clearance.
The uCT Atlas features z-axis coverage up to 16 cm, with an ultra-wide 82 cm bore and a 700-lb table weight capacity. The scanner also includes an integrated uAI Vision 3D camera to enable an AI-empowered workflow for operational efficiencies; a 0.25-second gantry rotation; and 60 kVp low-dose scanning, according to the vendor.