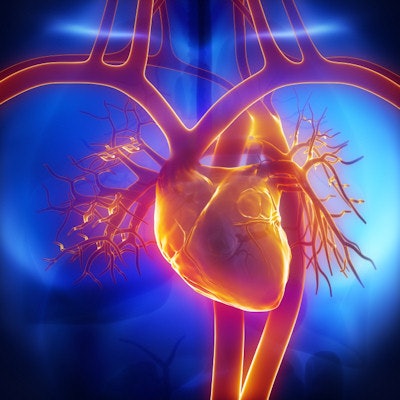 The Society of Cardiovascular Computed Tomography (SCCT) has released a document that supports the use of coronary CT angiography (CCTA) for planning myocardial revascularization interventions.
The document was published August 21 in the Journal of Cardiovascular Computed Tomography, and it states that combining CCTA with fractional flow reserve or stress CT myocardial perfusion imaging offers an anatomical and physiological "roadmap" for coronary revascularization, the SCCT said.
"CCTA is the only non-invasive imaging modality to assess Syntax Score and Syntax Score II [both of which measure severity of coronary artery disease], which enable the heart team to select the mode of revascularization ... for patients with complex disease based on long-term mortality," the society said in a statement released August 25.