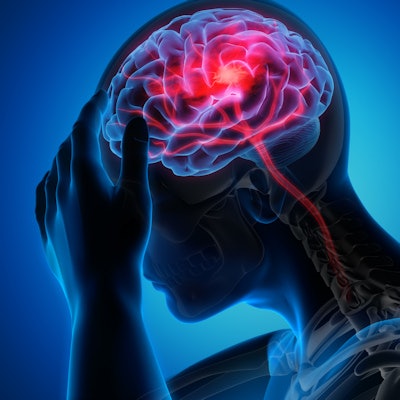 Cardiac imaging software developer Circle Cardiovascular Imaging subsidiary Circle Neurovascular Imaging has received clearance for its StrokeSens acute stroke detection software from Health Canada and the Therapeutic Goods Administration (TGA) in Australia.
The artificial intelligence (AI)-based software is designed to provide automated detection and notification of suspected anterior circulation large-vessel occlusions (LVOs) on contrast-enhanced CT angiography exams, according to the vendor.
The algorithm can also analyze noncontrast-enhanced CT exams to provide automated Alberta Stroke Program Early CT Scoring (ASPECTS) assessment of regions with suspected acute ischemic tissue, Circle Neurovascular said.
With the new clearances, StrokeSens is now available for clinical use in the European Union, U.K., Canada, and Australia. It's also available in the U.S. for detection of LVO only, the company said.