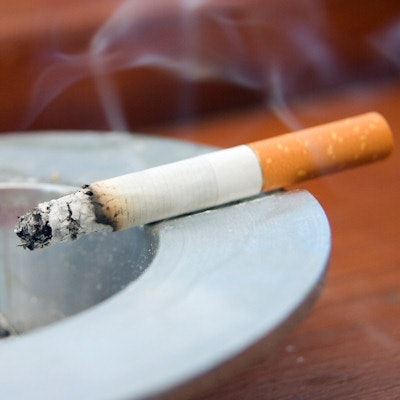 Researchers are sounding the alarm yet again that access and adherence to CT lung cancer screening must be improved, according to two studies published March 30 in the Annals of the American Thoracic Society and the Journal of the American College of Radiology.
Since lung cancer is a leading cause of cancer death in the U.S., access to and compliance with screening is crucial, wrote a team led by Soumya Niranjan, PhD, of the University of Alabama at Birmingham. But geographic factors may prevent some patients from getting the screening they need.
"The U.S. Preventive Services Task Force (USPSTF) has recommended annual screening with low-dose CT for high-risk patients since 2013, though in 2015 less than 4% of those eligible were screened," the group wrote.
Uptake of CT lung cancer screening has been much discussed lately, especially since on March 9 the USPSTF issued updated guidelines that lowered the age of people who are eligible to be screened and reduced the threshold in their smoking history to make them eligible. Yet the question of whether patients have adequate access to screening remains.
In a study in Annals of the American Thoracic Society, Niranjan and colleagues sought to assess the geographic availability of CT screening by evaluating travel time to lung cancer screening centers for patients from underserved areas.
The researchers examined any association between travel time and lung cancer mortality. Data included in the study came from drive-time analyses to designated screening centers of excellence in the 48 contiguous U.S states in 2017. They found that 36% of counties with high lung cancer mortality rates required patients to drive more than an hour to a center for screening; these counties were predominately in the South and Appalachian regions of the country. They also found an inverse association between distance to a screening center and lung cancer mortality.
"Expanding screening centers to underserved areas could play an important role in increasing screening rates and ultimately reducing lung cancer mortality in the U.S.," the group concluded.
In a related study published in the Journal of the American College of Radiology, a team led by Erin Hirsch of the University of Colorado Anschutz Medical Campus in Aurora used data from a Colorado claims dataset to evaluate associations between CT lung cancer screening adherence and demographic, comorbidity, and geographic factors.
The team found the following factors to be associated with lower adherence to lung cancer screening:
Being between 75 and 79 (hazard ratio [HR], 0.79)
Living in a rural area (HR, 0.56)
Belong to Medicare fee-for-service (HR, 0.45) or Medicaid (HR, 0.5)
"[Our study] provides insight into populations that might benefit from specific interventions targeted toward improving adherence and maximizing lung cancer screening benefit," the group concluded. "Quantifying population-based adherence rates and understanding factors associated with annual adherence are critical to improving screening adherence and reducing lung cancer death."