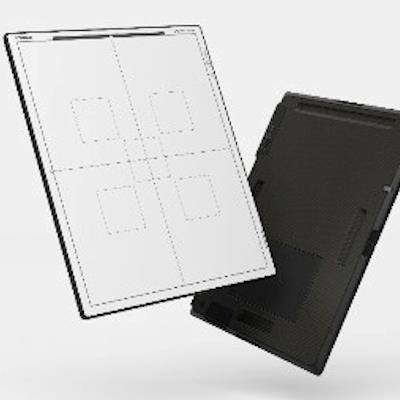 CHICAGO - Plans for a new U.S. subsidiary and a range of new product launches were among the highlights for Canon Medical Systems at RSNA 2022.
The new subsidiary, to be called Canon Healthcare USA, will be launched next year at a location still to be determined. The goal is to enhance the company's presence in the U.S. market, and Canon said it would invest $300 million in the initiative.
"One of the most pressing challenges for Canon's medical business has been the need to strengthen its presence in the American medical industry, which is extremely influential on the global market," the company said in a statement.
Related to the launch of Canon Healthcare USA, Canon said it would transfer a portion of marketing operations previously based at its global headquarters over to the Global Marketing Center, which will be established in January of 2023 to enhance upstream marketing. Canon also aims to form a network of medical institutions in order to better understand the specific needs of the U.S. market, initially focusing on photon-counting CT technology. Other modalities will be included in the future.
Furthermore, Canon's existing U.S. subsidiary -- Canon Medical Systems USA -- will transfer a portion of its product sales and service operations to the new subsidiary, Canon Healthcare USA, integrating these operations with downstream marketing efforts, according to the firm. The Tustin, CA-based location will continue to operate, however.
Also, Canon Medical will be taking over the advanced technology research activities that Canon has been conducting for the last decade with Massachusetts General Hospital and Brigham Women's Hospital at the Healthcare Optics Research Laboratory in Boston. The firm said it will promote joint research efforts aimed at commercialization with the Global Marketing Center. In addition, Canon is mulling over the possibility of expanding U.S.-based development, manufacturing, and other capabilities.
Canon is currently considering the Cleveland, OH, area as the location for its new subsidiary. The company noted that Cleveland is home to Quality Electrodynamics, an MRI component manufacturer that Canon acquired in 2019; Quality Electrodynamics will be integrated into Canon Healthcare USA as part of the company's efforts to coordinate its system and component businesses.
The company is also showcasing a variety of updates, upgrades, and new products at the meeting.
Interventional radiology
After first introducing a hybrid CT/angiography system 30 years ago, Canon said it's celebrating the anniversary by integrating deep learning-based spectral CT reconstruction technology and its high-definition HD 76 detector with its Alphenix 4D CT system.
Canon's Deep Learning Spectral CT reconstruction algorithm generates monochromatic images and iodine maps that don't require extra training for technologists, according to the vendor. The interactive spectral analysis can also be accessed on Canon's Vitrea platform.
The algorithm is available as an upgrade for Alphenix 4D CT with Aquilion One/Genesis Edition scanners. The HD 76 detector is available for Alphenix systems with a 12-inch by 12-inch or 12-inch by 16-inch detector.
Digital x-ray
Canon is unveiling a number of new digital radiography (DR) offerings in its booth, including its CXDI-Pro and CXDI-Elite series of wireless detectors and built-in automatic exposure control (AEC) Assistance technology. In addition, Canon is introducing its Intelligent NR technology for use on the CXDI series of control software.
CXDI-Pro wireless detectors are designed to serve as cost-effective options for medical imaging departments and feature the CXDI-703C wireless sensor unit, which weighs about 2.9 kilograms, according to the vendor. Meanwhile, the CXDI-Elite features the CXDI-720C wireless sensor unit, and it is designed to yield high sensitivity and image quality, Canon said. It has an ergonomic design and is suitable for mobile applications or general x-ray imaging.
Canon noted that the CXDI-Elite series will be the first of its digital x-ray imaging systems to utilize built-in AEC Assistance technology, which automatically ends exposures without the use of an additional receptor. AEC Assistance works via both wired and wireless communication, the company said.
Canon's Intelligent NR deep learning-based image processing technology has also been added to the CXDI series control software.
MRI
For MRI, Canon is highlighting two SP configurations for its 1.5- and 3-tesla systems. Orian SP and Galan SP feature the company's Tablet UX mobile interface and an "intelligent" ceiling camera. as well as Canon's Altivity artificial intelligence (AI) algorithms for decreasing image noise, increasing signal-to-noise ratio, and automating many scan procedures.
They also offer a gradient strength of 45 mT/m and slew rates of 200 mT/m/ms, and incorporate Canon's Fast 3D acceleration package, its ForeSee View automation -- which provides a real-time preview of the exam plan -- and its Advanced intelligent Clear-IQ Engine Deep Learning Reconstruction (AiCE DLR) reconstruction software. Canon has also incorporated its Pianissimo technology, which houses the MRI system's gradient coil in a vacuum-sealed chamber to reduce acoustic noise, according to the firm.
Imaging analytics
Canon is touting a partnership with data analytics firm Glassbeam through which it will offer Clinsights Utilization Analytics, a vendor-neutral, cloud-based program that enables radiology departments to track productivity across all imaging systems by procedure type and duration as well as uptime and idle time, the company said. Utilization Analytics also delivers analysis for improving referral capture, enhancing operational efficiency, as well as increasing patient access and satisfaction, according to Canon.
Finally, Canon has launched what it calls a "nonobsolescence" program for CT and MRI imaging. Customers will be able to receive software and hardware upgrades -- including cyber-security tools -- after they become available.
Ultrasound
In ultrasound, the company is highlighting two new additions to its Aplio a-series portfolio: Aplio a550 and Aplio a450. The systems feature Canon's Precision + software for improved image uniformity; ApliPure + for increased imaging contrast and reduced speckle noise; Differential Tissue Harmonics for improved spatial resolution; and Superb Microvascular Imaging (SMI) technique for an expanded view of blood flow, according to the firm. The Aplio series also includes a protocol assistant that supports efficient workflow, Canon said.
Canon is also showcasing its Aplio i-series Prism Edition, which improves spatial resolution, frame rates, and workflow, according to the vendor.
Molecular imaging
In the molecular imaging area of Canon's booth, the company is featuring Cartesion Prime, an air-cooled digital PET/CT scanner. The system includes the company's AiCE DLR reconstruction for both the CT and PET components; AiCE for PET improves signal-to-noise ratio by 45%, according to the firm. Cartesion Prime also includes silicon photomultiplier (SiPM) photosensors that boost image quality and reduce scan times and dose inefficiency.