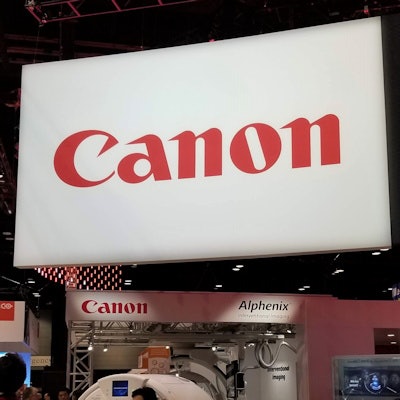 Canon Medical Components USA will showcase its CXDI-Elite wireless digital radiography series at the upcoming 2023 American Healthcare Radiology Administrators (AHRA) annual meeting in Indianapolis.
This series features a high-performance scintillator that produces higher image quality, according to the firm. The flat panel detectors are available in three sizes: 14 inches by 17 inches, 11 inches by 17 inches, and 11 inches by 14 inches.
The Elite series operates on Windows 10 with CXDI Control Software NE to optimize workflow. Canon added that for additional functionality, the software includes "pinch to zoom" touchscreen operation.