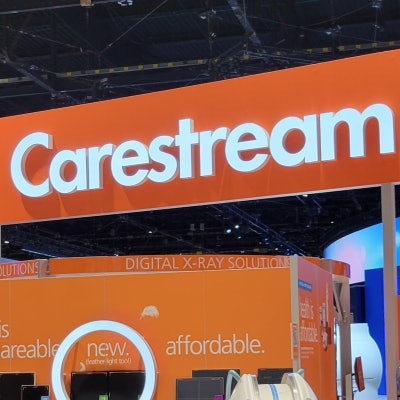 Carestream Health will showcase new features from its DRX-Evolution Plus digital radiography (DR) room at next month's ECR 2023 next month in Vienna.
The system now includes a flat tabletop for easier patient movement and a rotation tray designed to provide more flexibility for imaging facilities that use only a 35 x 43-cm detector, according to the vendor. With the rotation tray, radiographers can now rotate the detector within the table bucky to capture an image, Carestream said.
Both features are standard for the DRX-Evolution Plus; however, the company added that the rotation tray is not available in China.
Carestream will also emphasize DRX-Compass x-ray system, an upgradeable system that's available in a floor-mount or overhead tube crane configuration. Users can select components for specific locations, and the system was developed to decrease set-up time and increase throughput, according to the vendor.
DRX-Compass is suitable for community, rural, and private hospitals, as well as urgent care centers, orthopedic, and large radiology practices, Carestream said.