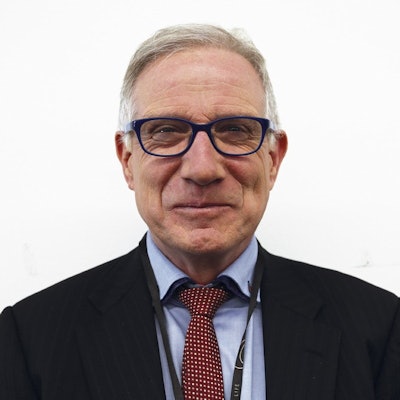 The most effective way to not make mistakes at work is to stay at home and do no work. That's the (ironic) view of ECR 2023 President Dr. Adrian Brady, who spoke at a special session about errors held on March 4.
In a session held on March 4, Brady noted that how errors are defined depends "expert opinion" -- they only arise when correct interpretation is not under dispute. Differing opinions among radiologists are possible, and "an expert's opinion should not be expected to be incontrovertible."
Addressing mistakes should be welcomed and encouraged, regardless of a radiologist's position in the practice or department. Possible ways to mitigate radiology report errors could include using artificial intelligence (AI), adjusting work hours to limit fatigue, and avoiding unnecessarily complex use of language, he added.
Learning from errors
At the 90-minute ECR session, "Understanding reporting errors in radiology and how to reduce them," speakers addressed concerns about error culture within radiology and the occurrence of errors, as well as how best to deal with them. Making mistakes is part of being human, but when the stakes are as high as life or death, errors can have devastating consequences, and avoiding radiology reporting error is essential, they agreed.
Reviewing past cases is a good way to learn from other people's mistakes, according to Dr. Martin G. Mack, from Munich, Germany. He noted that reasons for misdiagnosis may include a lack of experience, as "radiologists are only able to diagnose lesions which they have seen before."
Even so, a lack of expertise may not be the primary reason radiologists make reporting mistakes: other factors may include having insufficient clinical information about the patient, use of the wrong imaging modality for the clinical question, distractions during reading, and time pressure. He advised attendees "not to be satisfied by one diagnosis only" and to add CT scans to an MRI exam for diagnosis confirmation.
Mack also noted that situations such as premature surgical intervention can often be avoided by "turning the light on" through the use of contrast to enhance images.
Jeremy Wolfe, PhD, of Harvard University in Boston, said that patients benefit when radiologists are "trained perfectionists," but he cautioned that the mental health of radiologists can be heavily affected when they make mistakes. Finding healthy strategies for dealing with report errors is crucial to maintaining clinical confidence, but an enlightened approach to error culture should not be limited to the individual.
Brady encourages evolving from a traditional person-centered approach -- which often consists of shaming and blaming -- toward a system-centred approach.
"All [the person-centered approach] does is suppress our reporting so that we hide our errors and nobody learns from them," he said. When errors can be reviewed regularly and anonymously, it creates a culture that is about learning from what happened and "everybody taking away the message without anybody being the focus point."
Although open disclosure with patients would be ideal, it also can lead to legal consequences. Patients do not always understand that errors do not just occur out of negligence. Mack advised session attendees to be careful with their wording when discussing errors with patients and to balance transparency regarding mistakes with an awareness of how to stay protected from legal repercussions.