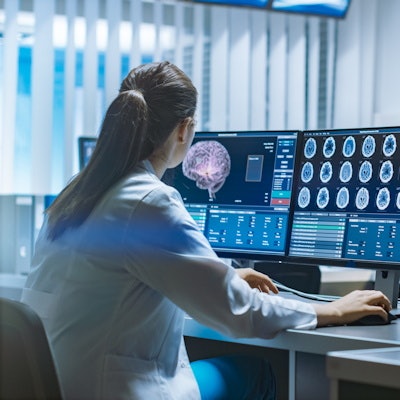 As providers continue to focus on cost savings amid the shift to value-based care, independent service providers (ISPs) have been gaining market share from original equipment manufacturers (OEMs) for imaging services equipment repair and maintenance, according to analysis by Kroll, a risk and financial advisory firm.
In addition, private equity firms continue their search for ISP platform investments in the imaging services sector thanks to the buy-and-build opportunity and the attractive business models of various targets. Add-on acquisition activity also remains steady as some ISPs attempt to diversify geographically and by modality, diversifying their service offerings and transitioning to multi-modality or provider asset manager models, Kroll also found.
Strategic services
Equipment services will continue to remain strategically important for a number of reasons, Kroll indicates. The proliferation of outpatient imaging facilities and their need to keep costs low will continue to provide opportunities for ISPs to grow. Hospitals will continue to look for ways to hold down expenses, and ISPs represent an opportunity to do so without sacrificing service quality, according to the firm.
Moreover, COVID-19 increased healthcare staffing shortages and burnout, requiring more efficient use of resources and tracking of critical equipment, Kroll said.
With an aging population driving demand for medical equipment and the number of medical procedures, equipment uptime will become even more significant for providers. But engineer shortages will challenge providers to have equipment repaired in a timely manner, adding to the value of ISPs that are able to retain talent and provide reliable service.
As medical equipment has become increasingly complex to operate and service, providers have shifted service responsibilities to third parties who have specific expertise on individual modalities.
Gaining market share
Add-on acquisitions have made it possible for companies to increase market share in existing service lines, grow geographically, and diversify repair capabilities by modality. The fragmented nature of the imaging equipment service and repair markets has made it attractive for private equity buyers to harness buy-and-build strategies.
Among merger and acquisition activity, private equity firms are seeking ISP platform investments in the imaging services sector thanks to the buy-and-build opportunity and the attractive business models of targets. Moreover, add-on acquisition activity remains steady as ISPs attempt to diversify geographically and by modality, the report states.
ISPs and OEMs each have a number of advantages and disadvantages, according to Kroll.
The pros of working with OEMs include the following:
Engineers possess technical know-how on the newest models.
They have access to proprietary software.
They have better access to original components.
But OEMs have disadvantages as well:
They are a more expensive repair option.
The high machine-to-engineer ratio worsens response times.
There are logistical challenges in dealing with large organizations.
There are advantages to using ISPs:
Meaningful cost savings compared with OEM service.
Generally superior onsite response times.
They offer an individualized, hands-on customer service approach.
But then there are also drawbacks to ISPs:
They have challenges in recruiting and retaining engineering talent.
They have a less robust parts inventory than OEMs.
They are usually focused on one modality.
Medical equipment OEMs include Canon Medical, Carestream, Fujifilm, Elekta, Hitachi, GE Healthcare, Hologic, Olympus, Philips, Shimadzu, Siemens, and Varian.
Among medical equipment ISPs are 626, Acceletronics, Alpha Source Biomed Solutions, Avante Health Solutions, Block Imaging, DirectMed Parts and Service, Innovatus Imaging, MXR Imaging, PartsSource, Probo Medical, RSA, Shared Imaging, Summit Imaging, and Tri Imaging Solutions.