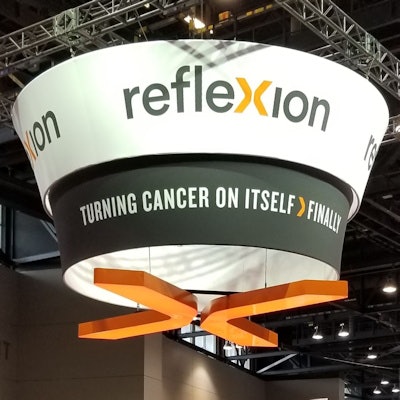 The first patient has been treated using RefleXion's U.S.-cleared Scintix biology-guided radiotherapy system.
Scintix is a radiopharmaceutical-directed treatment indicated for early and late-stage/metastatic cancers and uses the individual biology of each tumor to drive the treatment, the company said. The first patient was treated using the company's RefleXion X1 machine at the Stanford Medicine Cancer Center.
Over the next several weeks, the City of Hope Comprehensive Cancer Center in Southern California and sites in Pennsylvania and Texas will begin offering Scintix therapy, RefleXion said, and noted that by the end of 2023, the therapy will also be available in New Jersey, Connecticut, and Oregon.