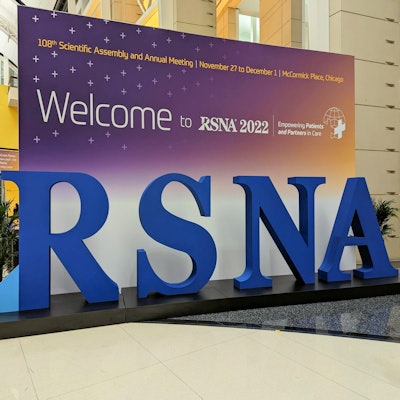 The RSNA plans to celebrate the 100th anniversary of its journal, Radiology, throughout 2023.
To mark the milestone, the journal will be releasing special content each month that highlights either a specific theme or a radiologic subspecialty, the RSNA said.
"Radiology's centennial is an opportunity to contemplate the history of the development of clinical imaging and biomedical science, as captured in the pages of a journal," said Dr. Linda Moy, editor of Radiology, in an RSNA statement. "Reflecting on this history will allow radiologists to recognize that our field has survived and thrived in the face of unprecedented times."