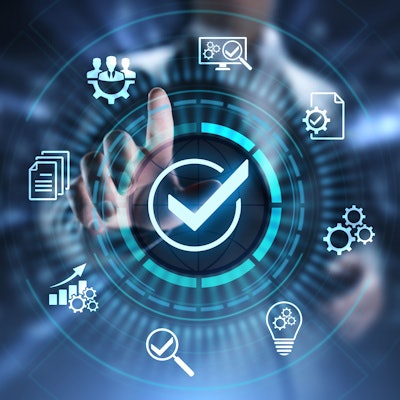 The U.S. Centers for Medicare and Medicaid Services (CMS)' Quality Payment Program (QPP) began in 2006 as the Physician Quality Reporting Initiative (PQRI). It was a voluntary program that would earn participants a bonus payment of 2% of their prior-year Medicare reimbursements. Beginning with performance year 2013 (for payments in 2015), a penalty was imposed on those physicians who did not successfully report quality data.
The 2016 performance year saw the initiation of the Value-Based Payment Modifier (VM) that allowed for upward, downward, or neutral payment adjustments in 2018 based on both the quality and cost-of-care delivery. In the first year the VM was applied, physicians with low cost and high quality earned an additional 9.78% over the basic Medicare fee schedule, while the potential negative adjustment for not reporting, or not successfully reporting, was 6%. There was a lot of incentive to participate in the program at as high a level as possible!
The program evolved into the Merit Based Incentive Payment System (MIPS) that we have today, beginning with the 2017 performance period. The penalty for inadequate performance was initially 4%, increasing to 5% in 2020, 7% in 2021, and 9% in 2022 and thereafter. The potential positive adjustment was to match the negative penalties in each year.
However, over the intervening years, the system was modified so that penalties were easier to avoid but, since the system must be revenue-neutral, the upward adjustments have been correspondingly minimal. For example, practices that received a perfect score of 100 in 2020 received only a 1.87% Medicare payment increase in 2022. So, the reward has gone from a high of 9.78% to the latest 1.87%, while the penalty has risen to 9%.
It's easy to see that avoiding a penalty is an absolute necessity for any practice. For a practice with $1,000,000 of Medicare allowable reimbursement, the penalty of 9% for not participating would be $90,000. However, it would have earned only $18,700 for participating at the highest level in 2020. Only 2% of physicians received a penalty for 2020 performance, while 91% of physicians received a positive adjustment.
Looking more closely at that 2020 data, achieving a score of 45 points avoided the penalty, but increasing the score to 85 points resulted in a positive adjustment of only 0.01% and further increasing the score to 100 points resulted in a 1.87% positive adjustment. The benefit of achieving a high score might not justify the cost of doing so.
Radiologists generally are not eligible for the MIPS Cost category, and many are unable to participate in the Promoting Interoperability (PI) category. This puts them in the position of relying on the Quality category for 85% of their score and Improvement Activities (IA) for 15%, unless they are part of a small group of 15 or fewer physicians where the reweighting becomes 50% for each of Quality and IA. Unfortunately, there are not very many measures in either category that apply to radiology.
One option that could expand available measures is the use of a Qualified Clinical Data Registry (QCDR), such as the National Radiology Data Registry (NRDR) of the American College of Radiology (ACR). For 2022, the NRDR provides 14 measures in addition to those offered to all MIPS participants. QCDRs charge a fee for participation, which must be weighed against the benefit of obtaining additional measures.
There are a few provisions in the QPP designed to assist physicians to enhance their score under certain circumstances.
In addition to the reweighting mentioned above, small practices earn 2x points for Improvement Activities and 6 bonus points in the Quality category.

Radiologists who are Ambulatory Surgery Centers (ASC)-based or hospital-based may choose to have the PI category reweighted to zero, with the 25% distributed to other categories.

Radiologists who are non-patient facing also qualify for the PI reweighting and earn 2x points for Improvement Activities.

Radiologists who are facility-based may qualify for facility-based scoring if their hospital or other facility participates in the Hospital Value-Based Purchasing Program. However, the CMS points out that they cannot know until the end of the performance year if the facility will qualify, so this provision might only come into play as a fail-safe in case other scoring is inadequate.
Practices affected by extreme and uncontrollable circumstances (EUC) that impact their performance may submit an application to reweight any or all MIPS performance categories. The COVID-19 public health emergency was one such EUC that affected some practices. Those located in a FEMA-designated major disaster area automatically receive EUC exceptions.
Each practice will have to evaluate for itself whether the benefit of achieving a higher score is worth the cost and effort required. Attaining the performance threshold score (which is 75 points for 2023) avoids the penalty in full, although a lower score will reduce the penalty. But there is only a limited incentive to attain a perfect score of 100 points.
Erin Stephens is senior client manager, education at Healthcare Administrative Partners.
The comments and observations expressed are those of the author and do not necessarily reflect the opinions of AuntMinnie.com.