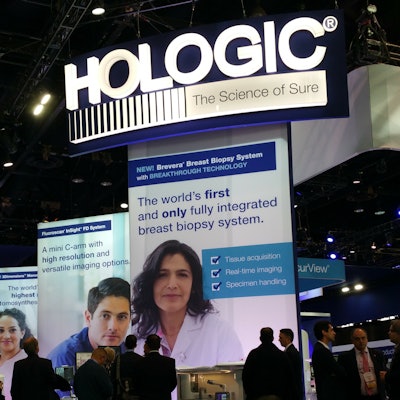 Women's imaging firm Hologic has launched its Unifi Analytics, a web-based data analytics tool for managing mammography devices.
Unifi Analytics can track mammography devices, monitor technologist performance, and provide statistical analysis of technology efficiency and technologist accuracy, according to the company. In addition, Unifi Analytics alerts clinicians when they move off target through predictive procedure volume and quality metrics reports. The software's predictive tube-replacement technology also enables the tool to anticipate potential tube failures before they take place, reducing downtime.
These features allow imaging centers to compare their performance with that of other facilities, uncover ways to optimize performance, and make more informed decisions, Hologic said.
Unifi Analytics is currently compatible with only Hologic mammography devices.