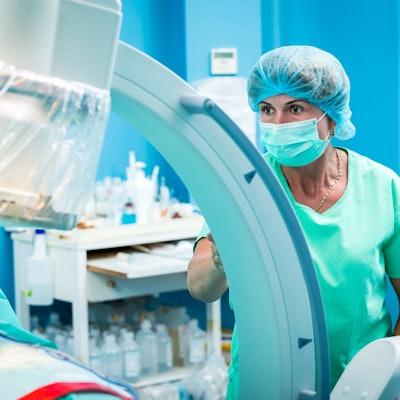 Terumo Medical highlighted clinical results regarding the efficacy of radial access in visceral interventions (RAVI) at the recent Society of Interventional Radiology (SIR) annual meeting.
The results showed that using RAVI in interventional radiology embolization procedures for uterine fibroids, benign prostatic hyperplasia, and liver and other hypervascular tumors is safe and effective, the company said. The study included 105 patients who were treated with the technique between February 2020 and January 2022. Primary study endpoints included radial access-related complications, stroke, myocardial infarction, and death at 30 days post procedure.
Technical success for the procedure was 100%, according to the firm.