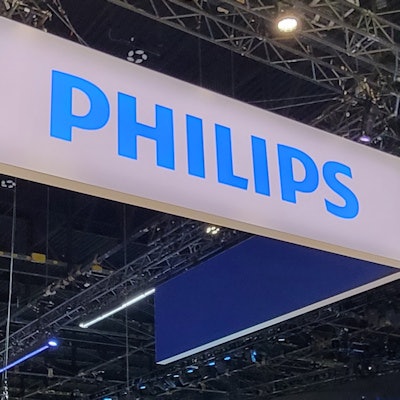 Ongoing supply-chain challenges are continuing to affect the financial performance of Philips. The company on Wednesday issued a warning that it expects revenues for its third quarter to be 4.3 billion euros ($4.17 billion), down 5% compared to the same quarter in 2021.
The company said that its Diagnosis & Treatment segment is expected to show a decline in sales in the low single digits after currency adjustment, while the company's Connected Care business will show a decline in the mid-teens. On the positive side, the company's Personal Health business will show an increase in the mid-single digits.
Further, the company said that because of the lower sales, adjusted earnings before interest, taxes, and amortization (EBITA) is expected to be 210 million euros ($204 million), or about 5% of sales. For comparison, EBITA in the third quarter of 2021 was 14.2% of sales.
Philips said that order intake also suffered in comparison with the same period last year, when it demonstrated unusually strong growth of 47% as healthcare bounced back from the COVID-19 pandemic. For the most recent quarter, the company expected a decline in orders of 6%.
Finally, the company said it expects to incur a noncash charge of 1.3 billion euros ($1.26 billion) due to impairment of goodwill related to the recall of its Respironics sleep apnea systems. Philips has been embroiled in a costly recall of the devices, which have been implicated in the deaths of a number of customers who used them.
Philips said it was taking a number of steps to counter the "headwinds," including enhancing the productivity of its R&D operations by "shifting the focus to fewer and better resourced projects in the innovation pipeline." The company said it expects to record a noncash charge of 165 million euros ($160 ;million) in connection with the initiative.
For its fourth fiscal quarter, Philips said it expects a sales decline in the mid-single digits.
Philips said it would report final financial results for the third quarter of 2022 on October 24.