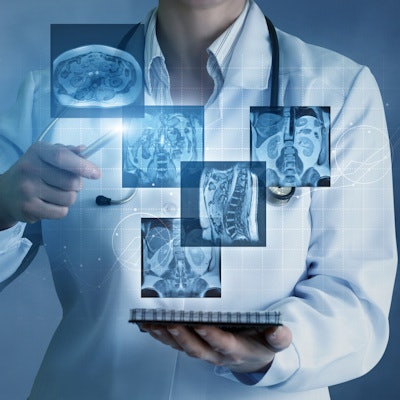 The U.S. Food and Drug Administration (FDA) has asked x-ray technology company Nanox Imaging to provide more information on its single-source Nanox.ARC system as part of its 510(k) clearance for the product, according to a February filing with the U.S. Securities and Exchange Commissions (SEC).
Nanox is developing an x-ray-based system called Nanox.Arc with a futuristic design that the company says will be able to produce 2D and tomography scans of patients. The company plans to install thousands of the systems in rural areas and developing countries, with images analyzed by artificial intelligence (AI) software. The company has said previously that it hopes to receive 510(k) clearance for the system by the middle of 2021.
That timeline could get pushed back, given the recent FDA news. In a form 6-K filing with the SEC, Nanox stated that the FDA asked the company to address "certain deficiencies and questions, including requests that the company provide additional support regarding the intended use of the Nanox.ARC and the comparability of the Nanox.ARC to the predicate device" as part of the FDA's review of a 510(k) clearance submission for a single-source version of the Nanox.ARC system.
The FDA submitted its request for more information from Nanox on January 30, according to the SEC filing. Nanox stated that it plans to respond in a prompt manner and to submit additional 510(k) applications for Nanox.CLOUD and the multiple-source version of the Nanox.ARC.
Nanox also stated it aims to ship 1,000 Nanox systems in the first quarter of 2022 if cleared by the FDA and similar regulatory agencies. The company has a further goal to deploy 15,000 systems before 2025.