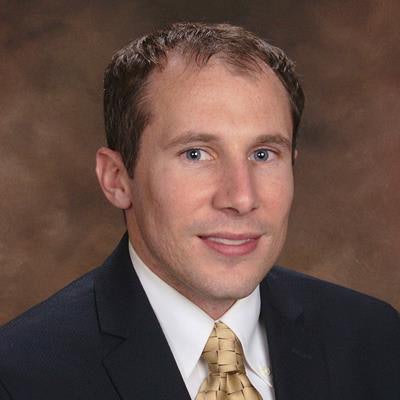 If utilized correctly, certified imaging informatics professionals (CIIPs) can be tremendously valuable to radiology and other imaging practices. In this new article series, I'll show how an organization can experience dramatically different outcomes based on whether it elected to engage the expertise of CIIPs.
Part 1 of my series demonstrated the value that CIIPs bring by ensuring data integrity. In part 2, I will now explore the different outcomes that our fictitious imaging practice Adventure Health experiences based on whether it chooses to utilize a CIIP to optimize imaging workflow.
Experts in imaging workflow
CIIPs are PACS administrators and other imaging professionals who have passed a certification exam from the American Board of Imaging Informatics (ABII). The ABII requires that all professionals sitting for the CIIP exam be tested on imaging workflow concepts. The test content outline lists "workflow" in multiple knowledge base categories, including image management and medical imaging informatics.
In the modern age of medical imaging, most workflows are almost completely digital. Achievement of maximum workflow efficiency is separating successful radiology practices from unsuccessful ones. So it is no surprise that many radiology practices have found it imperative to seek guidance from CIIPs as they initiate efforts to optimize their workflow.
Let's compare the journeys that Adventure Health takes as it relates to workflow optimization. As with all other articles in this series, Adventure Health's experiences will be presented in a format modeled after the Choose Your Own Adventure books I enjoyed when I was younger. Remember that while the radiology practice in this story is not real, the scenarios it encounters are based on actual experiences that you may encounter in imaging practices across the world.
Option 1: CIIP
Adventure Health promotes internal initiatives to implement industry best practices by engaging a CIIP resource to participate in imaging workflow optimization efforts. The CIIP utilizes Integrating the Healthcare Enterprise (IHE) Integration Profiles across multiple domains, as well as profiles under development such as the Encounter-Based Imaging Workflow (EBIW), to implement internal workflows that maximize efficiency and facilitate image availability within the enterprise. Business intelligence tools are used to monitor productivity, and work queues are developed to capture any exceptions that may occur. A team of resources is assigned to resolve any exceptions within 24 hours, ensuring that all studies make their way through the workflow in an efficient manner.
The CIIP leads an enterprise imaging initiative to ensure that all imaging performed within the practice is stored in the enterprise PACS and accessible through the practice's electronic health record (EHR). Adventure Health determines that the first area of focus will be point-of-care imaging.
The CIIP implements an encounter-based workflow solution to ensure that providers capturing images at the point of care have an efficient workflow that meets the organization's compliance requirements. Adventure Health tasks the CIIP with continuing to move through the enterprise one department at a time until all images acquired within the organization are easily accessible and each department's workflow is as streamlined as possible.
Radiologists at Adventure Health are also seeing significant improvements in workflow efficiency since their CIIP led an initiative to prepopulate additional report content onto the diagnostic report templates. The reporting system is now prepopulating dose information, clinical data from ultrasound studies, and contrast information onto the diagnostic report template -- saving radiologists an average of 1.5 hours per day, collectively. The CIIP also leads an initiative to streamline the radiologists' peer review and critical findings workflows, saving the radiologists another 30 minutes each day.
Option 2: No CIIP
Due to the use of numerous disparate image archives and a lack of integration with the EHR, providers at Adventure Health must log in to separate web portals to view the imaging that is performed within their health system. On top of the time providers spend logging in and out of image portals, they also spend time manually searching for patients and studies from the various departments.
Overall, providers are spending a total of 3.5 hours per day performing these types of extraneous tasks, which take away from time spent caring for patients. When providers forget passwords or get locked out, they attempt to provide care without viewing images while support tickets are processed to reset their credentials.
Adventure Health has five point-of-care ultrasound units that follow a very different workflow than the other ultrasound units at their facilities. Since these modalities are not integrated with the enterprise systems, clerical staff members are spending about 1.5 hours per day manually printing key images from the modality's built-in printer and scanning them into the EHR.
Concerns were not raised about this workflow until a recent lawsuit required Adventure Health to present all images from one of their point-of-care ultrasound studies. Adventure Health's legal counsel is now in the process of settling the dispute, which will cost $15,000 including legal fees. Administration worries that its defense against similar lawsuits in the future will be compromised due to the gap in image availability.
Radiologists at Adventure Health are burned out, like thousands of other radiologists around the world. Each year, more and more cases get assigned for them to interpret, but not much has changed in terms of workflow efficiency. Radiologists do have access to speech recognition macros, but they still rely on verbally inserting data that is either manually transcribed by the technologists or found on screen captures that are mixed in with the images.
Although their PACS has had numerous upgrades over the years, radiologists are still using virtually the same workflow. Year after year, the release notes of the new PACS software versions go unread, and the optimizations needed to improve the workflow remain stagnant.
So ... drumroll please ... what was the annual cost for Adventure Health to not use a CIIP to optimize its workflow?
Radiologist labor costs: $58,255
Clerical labor costs: $6,068
Provider labor costs: $82,215
Lawsuit costs: $15,000
Total: $161,538
Running total including costs from part 1 of this series: $282,448
Additional outcomes from not using a CIIP include the following:
More patient care delays, radiologist burnout, legal risk, and support tickets
Less image availability, patient care time, and system functionality
If your healthcare organization is experiencing some of the negative outcomes described above, it may be time to engage an imaging informatics professional with CIIP certification who has the expertise needed to solve your challenges and realize the benefits for radiology that are illustrated in this article. Keep in mind that every minute counts when optimizing your organization's workflow, especially for highly trained professionals such as radiologists. The time and money spent on optimizing your workflow can be returned multiple times over if significant improvements can be achieved.
Stay tuned for more articles in this series as we continue to demonstrate the value CIIPs bring to imaging practices.
Luke Bideaux is the founder of Vega Imaging Informatics, a consulting agency offering managed services and software solutions related to imaging informatics. Luke holds a Bachelor of Science in radiologic technology and certifications in radiography (ARRT) and imaging informatics (ABII). He is an advocate for the advancement of imaging informatics and serves as a member of the IIP Task Force for the Society of Imaging Informatics in Medicine (SIIM).
Luke can be reached at luke@vegainformatics.com.
The comments and observations expressed are those of the author and do not necessarily reflect the opinions of AuntMinnie.com.