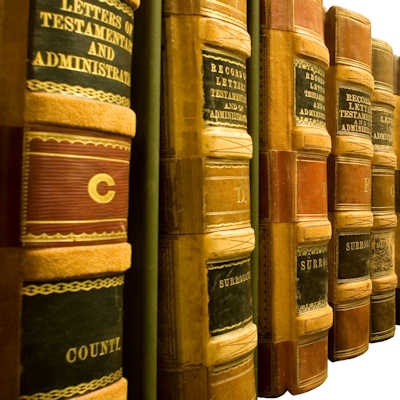 Advancements in medical imaging informatics technology are reshaping the way healthcare organizations practice medicine. Consequently, legal teams are engaging imaging informatics experts to assist with litigations involving the technology used to provide care. In this article, we will explore why there is a need for imaging informatics professionals in certain legal cases, who's qualified to act as an imaging informatics adviser or expert witness, and when to engage an imaging informatics professional to assist with a case.
Enterprise imaging initiatives
Due to the widespread adoption of electronic health records (EHRs) over the past two decades, the accessibility of health information across the enterprise continues to grow at an exceptional rate. Increasingly, healthcare organizations are attempting to widen the amount of health information available within the EHR.
When it comes to incorporating medical imaging, organizations are commonly faced with the challenge of solving different approaches to image management within each department. As a result, organizations are developing enterprise imaging strategies to store images from across the enterprise and make them available within the EHR and departmental systems.
Strategies are also being developed to address special departmental workflow needs, such as mobile image capture for wound care patients or point-of-care ultrasound imaging within the emergency department. These enterprise imaging initiatives have resulted in a much wider level of accessibility for imaging performed across the enterprise.
This increased level of accessibility is certainly beneficial to patient care, but from a provider liability perspective, increasing the number of imaging studies available for review can also increase risk. For example, flooding the radiologists with medical images from across the enterprise may result in malpractice lawsuits if the radiologists fail to properly compare current radiology studies with prior imaging acquired in departments throughout the enterprise.
At the organization level, changes made as part of an enterprise imaging initiative can introduce new legal risks if appropriate planning, implementation, or management practices are not utilized. For instance, significant image migrations may be involved with an initiative to migrate studies to an enterprise vendor-neutral archive (VNA); however, failure to properly migrate the data could result in patient identity mismatches, missing data, or unwanted changes to the properties of the data. These types of issues open the door for lawsuits targeting the healthcare organization itself.
AI and legal issues
Another significant change in the way medical imaging is being delivered involves the use of artificial intelligence (AI) technology. In some cases, AI can be used to supplement or replace physician image interpretation, intelligently load-balance radiologist worklists, anticipate problems with image acquisition devices, and much more. Major advancements are being made in the area of medical imaging AI, and organizations are currently developing AI implementation strategies that will align with their overall enterprise imaging strategies.
However, with the benefits of these emerging technologies come new or amplified legal risks. For instance, ethical dilemmas abound when considering who's liable for a misdiagnosis resulting from an AI-assisted image interpretation. A software bug within the radiologist load-balancing engine may cause a study to remain unread for an undesirable amount of time. A failure within the CT scanner monitoring application could result in potential safety hazards for patients.
These types of risks must all be considered when incorporating AI technology within your institution. When a technology-related incident does occur, it's important that your legal team is equipped with the necessary expertise to provide proper representation.
Imaging informatics experts?
Who should a legal team turn to when they're looking for an expert in imaging informatics to serve as a subject matter expert on their team or as an expert witness on a given case? Most legal teams engaged in medical imaging cases are accustomed to engaging board-certified physicians, such as radiologists or cardiologists for assistance. However, if the medical imaging case is technology-related, a physician may not be properly equipped to serve as an expert on the case if he or she is not educated and experienced in imaging informatics.
A primary factor in identifying a professional's level of expertise in imaging informatics is determining whether he or she has a board certification in imaging informatics. For example, the American Board of Imaging Informatics (ABII) certifies imaging informatics professionals who can demonstrate their knowledge and competence in medical imaging informatics topics such as medical imaging standards, enterprise imaging, image display quality control, and more.
Professionals who can pass the certification test and comply with the necessary continuing education and renewal requirements hold the designation of certified imaging informatics professional (CIIP). Although the CIIP designation alone should not be the only factor in determining a professional's level of expertise in imaging informatics, it demonstrates they have at least a baseline level of expertise. Other factors for determining whether a given professional qualifies as an expert in imaging informatics can include a review of work history, education, publication history, and engagement in professional societies such as the Society for Imaging Informatics in Medicine (SIIM).
Legal scenarios
There are two primary scenarios in which engaging an expert in imaging informatics becomes necessary. In the first scenario, the prosecution or defense team may need assistance building/defending their case that an imaging informatics professional can provide. For instance, a radiologist's general counsel may engage an imaging informatics expert adviser to review the details of a given case, provide guidance, and assist with technical evaluation of the technology or systems that were involved in the case, if necessary.
This type of support may become necessary in a case in which a patient alleged that a radiologist acted negligently by failing to review some of his/her particular imaging studies. In this case, the radiologist's defense counsel could engage an expert imaging informatics adviser to review system logs and provide demonstrative evidence regarding which imaging studies were reviewed and the specific actions that were performed by the radiologist.
In the second scenario, an expert witness may be required to provide a deposition or testimony at a trial. In this case, the expert witness has an obligation to provide an unbiased assessment to the court, regardless of the party who appointed them to the case. For example, this type of support may become necessary in a case in which a patient's estate alleges that a healthcare organization acted negligently by failing to recognize faults in its imaging informatics system, ultimately resulting in the patient's death. An expert imaging informatics witness could be asked to review the evidence and provide his or her objective assessment of the case.
Conclusion
It's important for legal counsels involved in medical imaging cases to understand the ways in which technology continues to reshape the way medical imaging is practiced. Legal teams should understand who is qualified to serve as an expert adviser or expert witness in medical imaging informatics-related cases and should know when to engage them.
While the number of technology-related cases in medical imaging will likely continue to rise, your organization can take steps to consult with the appropriate experts in the field and supply your legal counsel with the expertise it needs to be successful.
Luke Bideaux is the founder of Vega Imaging Informatics, a consulting agency offering expert witness advisory services in imaging informatics. Luke holds a Bachelor of Science in radiologic technology and certifications in radiography (ARRT) and imaging informatics (ABII). He is an advocate for the advancement of imaging informatics and serves as a member of the IIP Task Force for the Society of Imaging Informatics in Medicine (SIIM).
Luke can be reached at luke@vegainformatics.com.
The comments and observations expressed are those of the author and do not necessarily reflect the opinions of AuntMinnie.com.