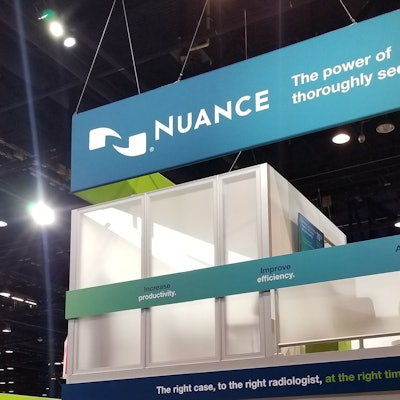 The University of Rochester Medical Center (URMC) has used Nuance Communications' software tools to improve follow-up imaging exam completion rates and reduce the risk of delayed diagnoses at the center.
The Backstop program at URMC tracks patients with incidental radiology findings to make sure they receive their recommended follow-up care. Nuance's mPower Clinical Analytics platform automatically reads and extracts recommendations from radiology reports using natural language processing and then sends the information to PowerScribe Follow-up Manager, which automatically alerts program navigators of any potential missed or delayed follow-up exams and diagnoses.
Enlisting Nuance's technology has bolstered URMC's recent efforts to increase exam completion, leading to a 29% increase in its exam-completion rate and an 80% reduction in risk of delayed diagnoses, according to the hospital.