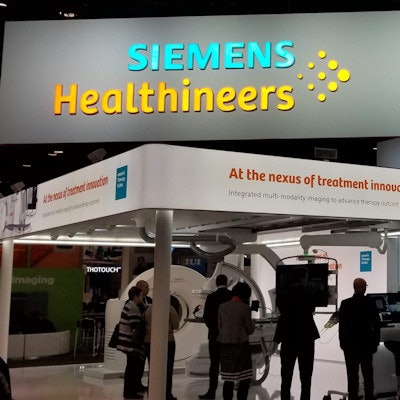 Siemens Healthineers is teaming up with Japan-based mobile communications company Allm to bring a mobile image-sharing app to various healthcare institutions.
The app, called Join, provides clinicians with mobile access to medical images from various modalities, which they can view in an embedded DICOM viewer. The app can facilitate communication among medical professionals at different facilities through image sharing, messaging, and video chatting, according to Siemens and Allm.
Join is a secure and certified communication app that follows the European Union's General Data Protection Regulation (GDPR), the companies said.