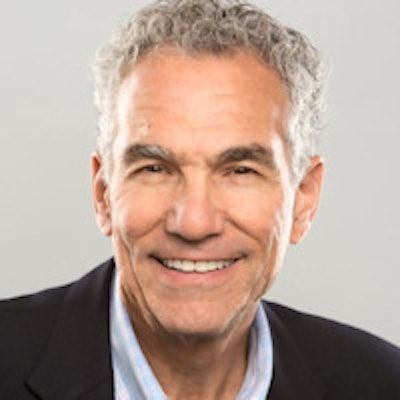 Although recent research found that radiology clinical decision-support (CDS) software did not result in imaging orders being sent to other institutions, it's natural for hospitals to still be wary of annoying their referring physicians. Much can be done, though, to win clinician support and succeed with CDS.
A study presented at the RSNA 2015 meeting by Dr. Anand Prabhakar and colleagues at Massachusetts General Hospital (MGH) should go a long way toward allaying fears that imaging CDS could lead to "leakage" (i.e., referring physicians sending their imaging orders to other locations). After reviewing 4,866 studies that had been initially flagged as low value by the CDS software and were subsequently canceled by the referring provider, the MGH team found that 111 were ultimately performed anyway within 60 days.
However, only five (4.5%) were provided at outside facilities. As a result, the MGH researchers concluded that organizations should "feel comfortable implementing clinical decision support for Medicare and non-Medicare populations without fear of driving studies outside of the institution."
This kind of research is very important to the radiology community, especially now, as organizations evaluate and adopt CDS solutions in anticipation of the forthcoming mandate by the U.S. Centers for Medicare and Medicaid Services (CMS) under the Protecting Access to Medicare Act (PAMA). Even though the initial deadline of January 1, 2017, was postponed late last year, CMS will still mandate the use of clinical decision support in the future for ordering advanced imaging studies.
Of course, leakage from CDS will still remain a concern for many, especially among entities that are not tightly tied to larger systems or to entities that take on little risk. But steps can be taken to help prevent it from happening -- and to optimize the use of CDS software for imaging orders.
Make it easy for physicians
Ease of physician adoption is a significant variable. CDS solutions that are intuitive, support efficient workflow, and integrate with existing systems will have better adoption -- and results -- than cumbersome, difficult-to-use systems. Less time spent on administrative tasks makes for happier physicians. In competitive environments, ordering doctors may go to a neighboring practice that offers a more intuitive and friendly interface if they find your system to be a burden or hassle.
A keen focus on the user interface is important. In many instances, the CDS software is likely to require more information than the physician may have previously provided when placing an order. Upon requesting a CT, for example, the physician may indicate "headache" as the reason for the order. Additional information is required for CDS software to determine if CT is, in fact, indicated.
But different systems collect information in different ways. Evaluate software options that require the least amount of effort by the ordering physician, yet still collect adequate information to provide a recommendation and thereby ensure that the ordering doctor feels confident in the order.
The level of restrictions that software places on physicians also plays a role, especially as the influence of "big brothers" in healthcare intensifies. Providing information to help physicians make clinically informed decisions will be better received than deploying a system that simply dictates what they must do.
Consider this example: A physician may order an imaging study with an American College of Radiology (ACR) Appropriateness Criteria score of 5, but another study may have a score of 9 (the higher the number, the more appropriate the study). Although the higher score alone may be enough to sway some doctors to switch the order, CDS software should share a brief description explaining the reason for each score. This type of information makes physicians more confident, especially those who are hesitant in switching to the "more appropriate" recommended test.
The system should also accommodate physicians who feel they need to order studies that the system deems less appropriate than others. Additionally, however, system administrators should have the opportunity to quickly identify these physicians and use the data to create teaching programs designed to "shift the outlier needle."
Similarly, the system should make it simple for doctors to order studies on patients with conditions for which the CDS has no rules. Again, system administrators should be able to easily identify conditions for which this is happening and enhance the rules accordingly to meet the mandate. Note, however, that institutions that wish to change ordering rules will need to be approved by CMS as a "provider-led entity" to be in compliance with the upcoming CDS mandate.
The interface should be tightly integrated with the ordering physicians' computerized physician order entry (CPOE) or electronic health record (EHR) systems. Ideally, physicians shouldn't notice when they leave the CPOE or EHR and go to the CDS. Organizations should also consider physician training requirements for the software they are considering. A well-designed system shouldn't require a great deal of training; physicians should be able to quickly and easily understand how to optimally use the CDS.
Be inclusive
The ability to customize the system to more closely reflect the unique aspects of a geographic area or a healthcare organization should be considered. Involving physicians in strategic planning, CDS software selection, and system customization is important to foster positive physician relationships -- something especially important in today's healthcare environment.
Selecting the CDS should not "just be a radiology project." Radiologists alone cannot determine the best way to move forward because, although the radiology department will benefit from CDS, the extra work will be put in by the ordering doctors: radiology's customers. Ordering doctors must be brought into the decision-making process.
Another key variable is that the system should be scalable, with the ability to utilize rules for any specialty. Although radiology is the first specialty to receive a mandate for CDS, CMS will likely expand it to other specialties. Scalability will be crucial. Organizations will be wise to approach their CDS selection beyond the parameters of radiology and consider enterprise-wide adoption over time.
To work out the kinks that come with any new technology, consider starting on a small scale. Although a hospital-wide implementation could work, a small rollout with a limited group of doctors will allow practices to fine-tune the system and make sure that it's functioning as expected. This approach also helps in creating champions -- those who will be instrumental in ensuring the success of the system when it goes system-wide.
Leakage concerns
As Prabhakar noted during his RSNA 2015 presentation, hospitals could choose to perform their own leakage analysis for radiology CDS. This process could bring valuable information to an organization embarking on radiology CDS review and selection. However, CDS-guided ordering will increasingly become part of routine physician workflow, and leakage should become less of a concern.
Organizations will be better served if they focus less on leakage and more on the shifts that will come with ongoing use of CDS. For example, fewer MRI scans may be performed or a large number of CT exams could be replaced with ultrasound. These changes would have a major effect on capital equipment acquisition, staffing, and other operational decisions.
No two radiology practices are alike, so it's impossible to predict the exact changes that will occur at a specific hospital or imaging center. Opportunity exists, however, for these organizations to analyze their own data to help improve understanding of their anticipated shifting metrics and any financial impact. Armed with this knowledge, a practice has a better chance to more fully prepare for the repercussions of the upcoming CMS mandate.
The sooner an organization understands the impact of CDS on its own practice, the better, because some long-term planning will need to take place. Even though the CDS mandate was delayed, leaders should get an early start on understanding the implications associated with it. Ample opportunity exists now for hospitals and radiology practices to get ahead of a situation that is sure to affect both operational and financial management.
Ultimately, the need to adopt CDS is driven by the aims of improving quality and maximizing reimbursement. In the overall picture, the purpose isn't to question a physician's judgment, but rather to improve outcomes and save dollars. This is accomplished by providing a flexible, easy-to-use system that decreases the volume of inappropriate orders. Ultimately, patient care improves. Patients are less hassled with repeat tests and have assurance that their provider is seeking to minimize unnecessary radiation exposure. Doesn't this "win-win" just make sense?
Dr. Stephen Herman is an associate professor at the University of Toronto and a practicing radiologist at University Health Network in Toronto. He is also CEO of MedCurrent, a Toronto-based provider of CDS software.
The comments and observations expressed do not necessarily reflect the opinions of AuntMinnie.com.