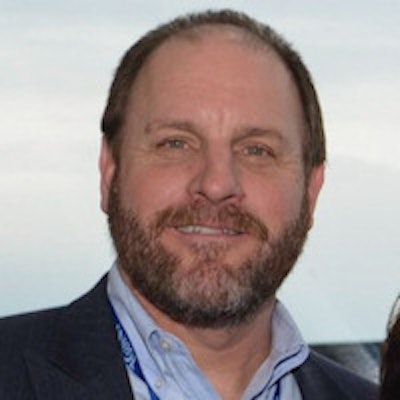 I've discovered a rhythm to our industry over the past 15 years working in healthcare IT and medical imaging. Despite the disruptive nature of meaningful use, adoption of electronic health records (EHRs), and shifts in reimbursement models, there remains a staunch ebb and flow that is quite predictable.
I would characterize this pulse as the interplay of vendors, providers, and events. Purchasing, innovation, and ultimately adoption are dependent upon this annual dance. Most industry insiders track their calendar by the proximity to Chicago in November and somewhere else in early spring; for the technical and administrative folks, this also includes a couple of smaller events in the summer.
This is not unique to healthcare or imaging. You can find similar patterns in technology (Oracle Week), fashion (Paris Fashion Week), and consumer electronics (the Consumer Electronics Show).
I find it interesting, though, that much of the message that wraps these popular and intensive events has found its way into the local, daily vernacular of healthcare environments, where real people are doing real work to solve the mundane yet important problems. People return from these events with some sense of confusion related to true solutions, but with a pocketful of terminology.
"We need to look at cloud solutions in a deconstructed model that provides an enterprise platform," says one meeting attendee.
"Oh no, we will be federating with a careful eye to data in motion utilizing a vendor-neutral archive with zero-footprint viewer to ensure data protection," argues another.
The thing is, both may be right, and possibly no disagreement truly exists between them.
Vendors have historically adopted a transactional model for sales and engagements. Modalities -- and even PACS to a certain degree -- were known quantities. And prior to the Stark antiself-referral law, those with the best access to sailboats, vacation homes, and raging live-band events tended to get the business and build loyalty.
The advent of the Stark and Sunshine acts forced those people to reinvent themselves. Some did, most did not. I speak often with leaders in the technology solutions industry, and they are fighting hard to build consultative sales teams.
I applaud this effort, but it is incumbent upon those of us who are making or influencing decisions to really enforce the emergence of consultative relationships between vendors and customers. We need to drop the terms that everyone knows and start with problem statements and use cases. Only then will we make the kinds of informed and smart decisions that make our technology ecosystems -- and ultimately our organizations -- higher performing and better prepared for the ongoing shifts in delivery.
What's in a name?
It's been discussed ad nauseam that radiology lacks a good terminology for our solutions -- and that is because the products often become monetized before they have reached maturity. We all should know by now that vendor neutrality is not the real value of a standards-based archiving solution. We are coming to terms with the idea that a universal viewer is probably not a realistic approach to solving workflow as much as an enterprise viewer adds value to the image visualization experience. And then there is this idea that we need to take our system apart and drop the PACS into the local river and create a man-made reef.
I'm not pointing fingers here or vilifying vendors for this. They need to find ways to explain these innovative solutions and oftentimes are looking for ways to differentiate products and functionality.
The downfall here, from what I have experienced, is that burning immature terms into our local lexicon can cause significant issues with design, procurement, development, and, ultimately, deployment. Many times I have experienced conversations in war rooms and boardrooms that are not achieving their true value due to the limited vocabulary of those in the room.
Just recently I was discussing with a chief information officer the recent procurement of a vendor-neutral archive (VNA). I asked what drove that decision. His response was, "Because everyone in imaging was telling me we were the only people not deploying a VNA."
The problem is that the organization already had the VNA functionality required to meet its business model with existing systems. What it really needed were some tools for simplifying access and letting its long-term business strategy coalesce.
It is exciting to see many vendors modularizing their products. We no longer have to write the big check and beg for capital to solve what are determined to be real and critical gaps and issues in how we collect, manage, interpret, and store data and image objects.
Even the "big" vendors are seeing the value in providing one component of an enterprise or large-scale product to meet a niche or narrow problem within the department or enterprise. They are expecting now to be asked the hard questions, and if the person in the room seems uninformed or unable to answer your questions, escalate or move on. There are plenty of industry experts working hard to educate, inform, and advise within the sales teams of the best-of-breed solutions within our space.
5 steps to improve your strategic initiatives
So how do we get better at asking the right questions and moving away from marketing and vendor narratives in defining our problems? How do we get better at defining exactly what we are working toward and what we need to get there? Here are a few tips I have learned over the past few years in preparing for strategy, design, and selection meetings.
1. Orient yourself.
Everyone is tempted to "keep up with the Joneses." But the Joneses are looking to farm, and you may be looking to manufacture. Architecture must align with business and clinical strategies.
Too often those in IT get caught up in wanting the latest and greatest. While that is a lofty goal, healthcare does not generate enough revenue from IT to let them drive.
I was recently asked about an innovative storage strategy that is gaining traction across a lot of different industries. The difficulty is that it presents some considerable concerns about parsing data, which is deeply important to the true business of patient care and health. Just because we can does not mean that we should.
Know yourself. Know what you are capable of doing. Then be sure you are justified in what you are doing.
2. Clearly define your problem statement -- and prioritize.
Problem statements are tricky. The stakeholders within healthcare are legion. So defining the problem statement begins with defining the stakeholder group that represents the problem statement. There will be a list, and all will be important -- but they will not be equally important. Prioritize.
3. Codify your goals and outcomes.
What are you trying to achieve? Break down your goals by year over a five-year process (10 years is introducing significant risk, as the industry continues to shift rapidly).
These goals are related to revenue, cost avoidance, architectural simplification, data security, clinical workflow, and patient engagement. Codifying these outcomes will help you contextualize the vendor solutions and offering beyond how they may brand or bundle functionality.
4. Consider alternatives and bridge strategies.
Your long-term goals may require near-term solutions. Some large EHR vendors are bringing additional departmental functionality to market, but in many cases the offerings are inferior in their current state. You may need to adopt a bridge or interim strategy that allows you to meet your goals in some unique way prior to future enterprise adoption of a single vendor system providing critical steps required within a department or specialty.
5. Come with an agenda.
Any meetings with vendors should be driven by your best-informed leaders: those who've done the four steps just described. Certainly respect those from the vendor side who've taken the time to prepare slides or demos, but begin the conversation before they arrive.
Clearly define what the meeting is about, have a clear agenda of what you want to discuss, and let them know what the outcome of the meeting will be. This will ensure a better experience for everyone, save hours of wasted demos and PowerPoint presentations, and ultimately speed your decision-making -- leading to your better new future.
This is a most exciting time to be in our industry. Our success in achieving better healthcare will require a more-informed buying community and a vendor community committed to collaborative and consultative sales and support.
I'm hoping -- and diligently working to ensure -- that we don't mismanage this great era.
Jef Williams is managing partner at Paragon Consulting Partners, a health IT advisory and consulting firm focused on having fun and doing right by its clients in healthcare -- and helping people spell their domain. More information is available at www.paragonconsultingpartners.com.
The comments and observations expressed herein are those of the author and do not necessarily reflect the opinions of AuntMinnie.com.