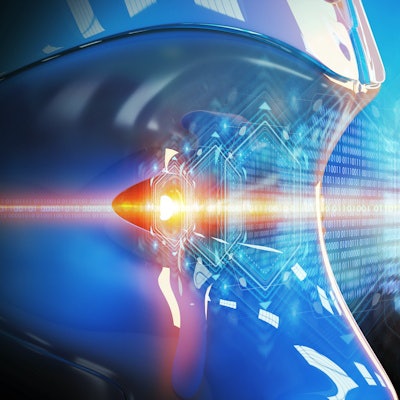 VIENNA - When it comes to detecting fractures on radiographs, radiologists and artificial intelligence (AI) software are better together, according to research presented March 2 at ECR 2023.
In a prospective study, researchers led by Sophia Lüken of Charité - Universitätsmedizin Berlin found that two radiology residents achieved a significant increase in sensitivity after viewing AI analysis following their initial interpretation.
"AI can function as a second [reader] and help to avoid diagnostic errors," Lüken said.
Currently, most AI tools have been studied only retrospectively, Lüken said. In their study, the researchers sought to prospectively evaluate the performance of BoneView (Gleamer) AI software in the standard clinical workflow at their institution.
The study included 1,163 radiographs (from 735 patients) that were performed to assess for a potential fracture. The most common exam types were hip (225) and spine (219) studies, according to the researchers.
Two radiology residents read all of the studies, first creating a preliminary report on their own and then, after viewing the AI results, producing an "assisted" report. These results were then compared with the diagnosis of a board-certified radiologist and cross-sectional imaging findings, if available.
Of the exams, 367 (31.6%) contained true-positive fractures. The researchers found that the combination of radiologists and AI yielded a significant improvement in sensitivity (p < 0.001) without hurting specificity.
Performance for detecting fractures
Radiologists
AI alone
Combined
Sensitivity
84.8%
86.7%
91.3%
Specificity
97.1%
84.7%
97.4%
Delving further into the results, the researchers noted that AI led to 35 (3%) changes to the initial diagnosis. Of these, 25 were correct fracture diagnoses and six were correct fracture exclusions. There were, though, two incorrect fracture diagnoses and two incorrect exclusions, according to the researchers.
Lüken acknowledged that their study had a number of limitations, including its reliance on only two residents. Furthermore, there were no evaluations during night or weekend shifts, and the board-certified radiologist was not blinded to the AI results.
They concluded, however, that the combination of AI findings with the initial radiologist interpretation yielded an increase in sensitivity of 6.5 percentage points. Also, both residents reported an increase in confidence if the AI analysis matched their own interpretation, she said.
She noted that due to its lower specificity, standalone AI leads to overestimation of fractures.
However, "improvement of the initial report [after viewing the AI results] can reduce the workload in clinical routine," she said.