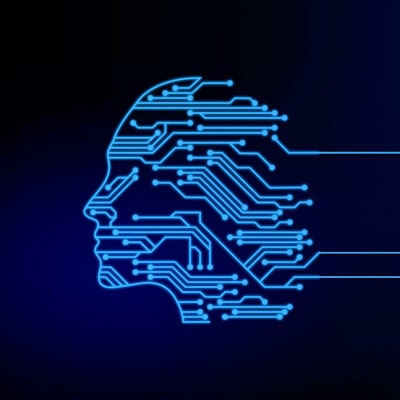 Radiographers are split on whether they feel prepared to start using new artificial intelligence (AI) technologies in daily practice, according to a survey published December 18 in the Journal of Medical Imaging and Radiation Sciences.
A team led by Dr. Theophilus Akudjedu from Bournemouth University in England found that the jury is out on how confident radiographers are in using AI, but most agree that teaching AI technologies should be included in the radiography curriculum.
"There are many benefits of AI-enabled radiography workflows and improvement on efficiencies, but equally there will be widespread disruption of traditional roles and patient-centered care, which can be managed by a well-educated and well-informed workforce," Akudjedu and colleagues wrote.
Clinical practices have progressively implemented AI, including in the field of medical imaging. Radiologists and radiographers have experienced a surge in such applications, with AI helping reduce clinical workloads as an alternative reader. But the investigators pointed out that not everyone has the education and training needed to fully understand AI's benefits and risks.
Akudjedu and colleagues sought to assess the knowledge, perceptions, and expectations of radiographers working across various settings on the use of AI technologies. To do so, the group conducted a survey that included 314 radiographers; most reported practicing in North America.
Out of the total survey participants, 170 reported not using AI or related technologies daily, and 107 stated they had six to 10 years of radiography practice experience.
The survey found the following:
67.6% of respondents either agreed or strongly agreed that AI will change daily clinical radiography practice.
32.8% reported that they expected AI to reduce the workload of the radiography workforce.
50.3% of respondents reported feeling well-prepared to implement AI into daily practice.
31.4% reporting being "somewhat confident" in using AI technologies or innovations in their daily practice.
47.3% either disagreed or strongly disagreed that there are enough AI training opportunities currently available for radiographers.
69.3% either agreed or strongly agreed that learning about AI technologies should be included in the radiography teaching curriculum.
The survey indicates an overall lack of understanding when it comes to AI-specific language in radiology, according to the researchers.
"[Our work] shows that, while a considerable proportion of the worldwide radiography community expressed willingness to accept and adopt AI in practice, they however lack the theoretical knowledge or experience to do so," they concluded.