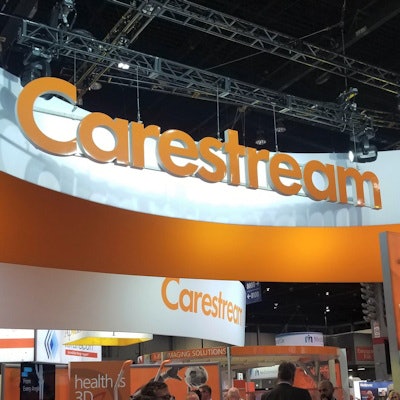 Carestream Health will demonstrate updates to its digital radiography (DR) technology at the upcoming RSNA 2021 conference.
Carestream will highlight new features for its premium DRX-Evolution Plus x-ray system. These include a smaller tube head profile with a larger display, which aims to help radiographers conduct exams with greater visibility. The company will also show an upgraded tabletop that provides more range.
The company will also feature its DRX-Compass x-ray system, which now offers a floor-mount option.
Carestream will also highlight artificial intelligence (AI) features powered by Eclipse, the company's engine that uses algorithms and AI to improve its imaging chain. The company also will showcase "smart room" features that automatically position equipment, adjust collimation and technique, and provide feedback on patient positioning. Imaging facilities can also add smart noise cancellation to the DRX-Evolution Plus.