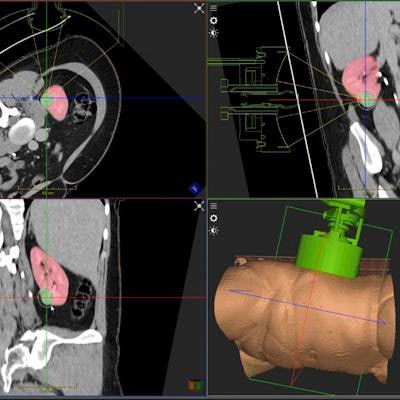 HistoSonics has announced that the first kidney cancer patient has been treated in Leeds, U.K., using the company's histotripsy platform.
This procedure marks the initial treatment in the HistoSonics-sponsored CAIN trial, a phase I prospective, multicenter study that is evaluating the safety and technical success of its noninvasive histotripsy system for targeting and destroying primary solid renal tumors.
This image-guided sonic beam therapy system uses advanced imaging and proprietary sensing technology to deliver personalized treatments, enabling the treatment site to recover and resorb quickly, according to the vendor. The HistoSonics platform also provides physicians the ability to monitor the destruction of tissue under continuous real-time visualization and control, the company added.