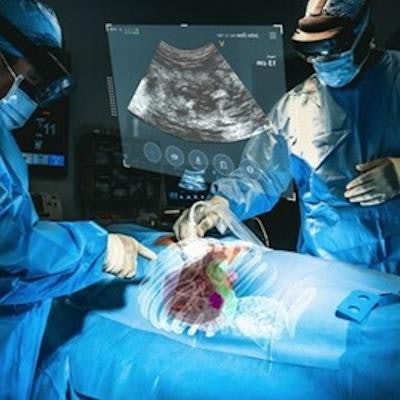 Cleveland, OH-based MediView has received U.S. Food and Drug Administration (FDA) 510(k) clearance for its XR90 augmented reality (AR) surgical visualization and navigation platform.
The XR90 platform is intended to be used adjunctively for minimally invasive ultrasound and CT guided needle-based procedures in soft tissue and bone, according to the vendor.
The AR device utilizes live imaging combined with 3D extended reality visualization for pre- and intraoperative indications, company officials said.