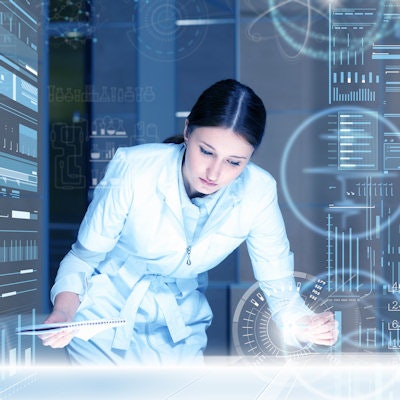 LG Business Solutions USA plans to introduce an 8-megapixel diagnostic display at the Healthcare Information and Management Systems Society (HIMSS) 2023 Global Health Conference and Exhibition in Chicago.
The new display, model 32HQ713D-B, combines 1,000 nits of brightness with LG's proprietary IPS Black panel to deliver a 2,000:1 contrast ratio. It features an automatic integrated sensor and software.
32HQ713D-B's built-in automatic calibrator matches the color temperature and brightness to other in-room displays without the need for any human input or use of a dongle, the company said. A presence sensor also automatically turns the display off when no motion is detected, and the model has a lighting sensor that can automatically adjust brightness relative to a room's ambient lighting.