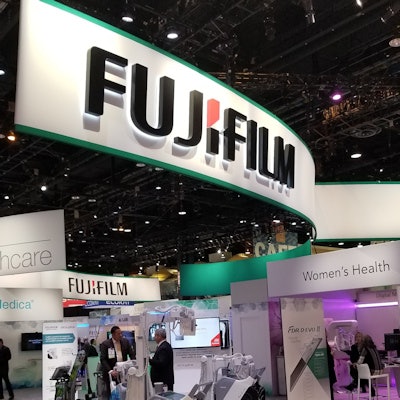 Fujifilm Medical Systems USA will present the latest version of its Synapse 3D advanced visualization software at the Healthcare Information and Management Systems Society (HIMSS) annual meeting next week in Orlando, FL.
The new version adds five new applications: Breast Analyzer MR, Delayed Enhancement MR, Endoscopic Simulator, Intravoxel Incoherent Motion MR, and Prostate Viewer MR. Breast Analyzer MR is designed to analyze breast tumors and generate BI-RADS reports. It includes kinetic curves for wash-in and washout and subtraction of pre- and postcontrast, and it also performs a variety of measurements, the company said.
Delayed Enhancement MR analyzes myocardial viability, measures the delayed enhancement area and volume, and displays the enhanced area as an overlay on a bull's-eye map, the vendor said. Designed for simulation of laparoscopic surgery, the third new application -- Endoscopic Simulator -- simulates inflation of the abdomen, as well as port placement and positioning. It can also automatically segment vessels, skin, bone, the pancreas, the spleen, and tumors, Fujifilm said.
Intravoxel Incoherent Motion MR provides quantitative data on tissue microcapillary perfusion from diffusion-weighted images, while Prostate Viewer MR analyzes prostate gland tumors and generates PI-RADS reports. The application measures both the diameter and volume of the prostate gland and lesions, and it also provides viewing tools for comparative observations, according to the firm.
With these five new additions, Synapse 3D now includes 55 clinical applications.