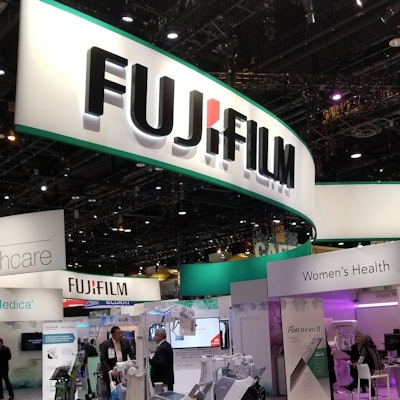 Fujifilm Medical Systems USA has launched three new image processing software tools for its Aspire Cristalle digital mammography system.
The company announced that it has fulfilled the regulatory requirements to market S-View, iterative superresolution reconstruction (ISR), and Tomosynthesis Spot for Cristalle, a digital mammography system that supports digital breast tomosynthesis (DBT). The applications are designed to offer improved breast imaging quality at a lower radiation dose.
S-View enables radiologists to visualize synthesized 2D images reconstructed from DBT exams, and these S-View images can be used together with DBT slice images for both screening and diagnosis. Using S-View instead of dedicated 2D mammography makes it possible for breast centers to reduce dose as much as about 50%, according to the company.
ISR is a new data reconstruction process that is derived from autorecognition technologies and is designed to improve both image detail and noise characteristics compared with filtered back-projection techniques.
Tomosynthesis Spot was developed to provide advanced views of tomosynthesis images, delivering focused compression for precise visualization of a specific area of concern.