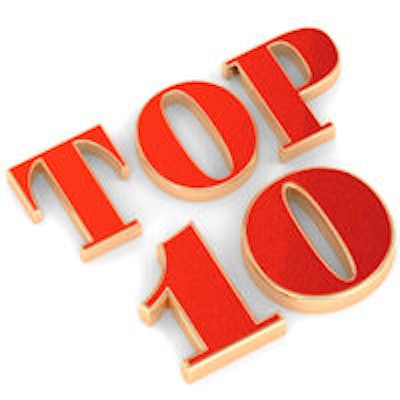 We're pleased to offer the top 10 stories on AuntMinnie.com for 2014, as measured by member traffic.
As shown in the list below, articles on breast screening dominated the headlines in 2014, with four of our top stories pertaining to breast imaging in one way or another. A common theme was the ongoing controversy over the effectiveness of mammography screening, as indicated by our article on new data from a large Canadian screening study, as well as a call by Swiss researchers for screening to be abolished in their country.
Screening of a different type loomed large in our No. 3 story, which discussed the U.S. government's momentous decision to propose Medicare payment for CT lung cancer screening of high-risk current and former smokers. Will CT lung cancer screening follow breast screening on a path of perpetual controversy? Only time will tell.
Business news is always a hot topic on AuntMinnie.com, as evidenced by our No. 2 article on Siemens Healthcare's move to sell its Health Services information systems business to Cerner. And the need for new models of delivering radiology services was reflected in our No. 6 and No. 7 articles, covering the winners of our annual Minnies awards and a new point-of-care radiology service implemented in Qatar, respectively.
This year's top 10 stories are as follows: