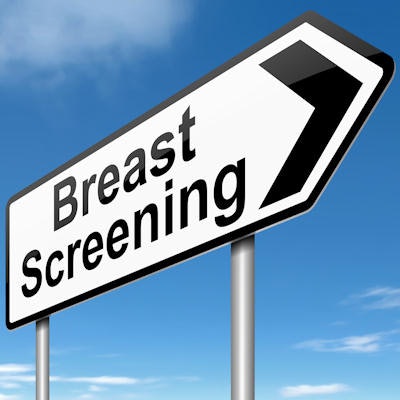 The COVID-19 pandemic took a toll on mammography screening volumes among women of color, slashing exam uptake by more than 50% between 2019 and 2020, according to research published March 30 in the American Journal of Roentgenology.
The findings don't bode well for the near future when it comes to breast cancer incidence and severity among minority women, wrote a team led by Dr. Constance Lehman, PhD, of Massachusetts General Hospital and Harvard Medical School in Boston.
"Conservative early estimates predict the disruption of breast cancer screening and diagnosis resulting from the COVID-19 pandemic will result in a significant increase in cancers diagnosed at late stages and thousands of excess breast cancer deaths in the United States alone," the group noted.
During the height of the COVID-19 pandemic in Spring 2020, many screening mammography clinics closed, with some research reporting declines of up to 99% in screening and 50% in breast cancer diagnoses, Lehman's group noted. The team sought to investigate the effects of this phenomenon, assessing mammography screening exam volumes between May and July for the years 2019 (pre-COVID-19) and 2020 (during COVID-19 pandemic) among more than 21,000 women of different races. The group also assessed mammography screening volumes in 2021 for the same two-month period, after targeted interventions to boost breast cancer screening had been implemented (these included more flexible scheduling such as additional days of the week and times of day for appointments).
The authors found that the percentage of mammograms among women of color was 16.8% in 2019, 12.2% in 2020, and 18% in 2021. During the COVID-19 peak, mammography screening volumes among these women decreased more dramatically than among white women.
Mammography screening uptake pre and post COVID-19 pandemic
Screening mammography volume
2019
2020
Percent change
White women
6,550
4,384
-33.1%
Women of color
1,321
609
-53.9%
However, Lehman's team also found that mammography screening volume among women of color rallied more dramatically once interventions were put in place: In 2021, it increased by 136.8%, compared with a 61% increase among white women that year.
One of the lessons to be learned from the COVID-19 pandemic is that breast cancer screening protocols will be affected in this kind of healthcare crisis -- and radiology must be prepared to offer women options.
"Interventions to support equitable access across facilities serving diverse patient populations may mitigate potential widening disparities in breast cancer diagnosis during the pandemic," Lehman's group concluded.