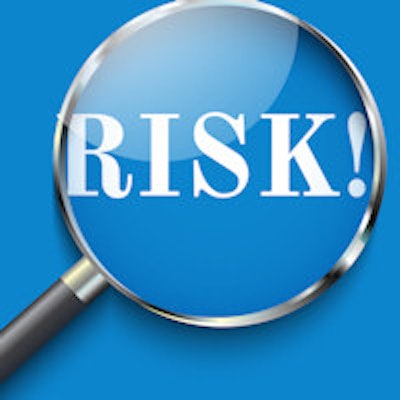 Half of women between 40 and 44 have an increased risk of developing breast cancer -- qualifying them to begin annual screening earlier than the American Cancer Society's (ACS) recommended age of 45, according to research presented at the American Society of Breast Surgeons (ASBrS) annual meeting in Dallas.
The findings emphasize the importance of women having an in-depth breast cancer risk assessment at age 40, before going along with the recommendation to start screening at 45, said Dr. Jennifer Plichta of Massachusetts General Hospital (MGH) in a press conference held April 14.
Yet concerns remain, both about who will conduct the assessments and how women will be made aware of the need for them, since most sites do not currently perform them.
"Many women may remain unaware that screening at an earlier age is important to their health," said senior author Dr. Kevin Hughes, also of MGH, in a statement released by ASBrS.
Late start?
In 2015, ACS released a guidance that said that women at average lifetime risk (less than 15%) of breast cancer should begin mammography screening at age 45, while those with more than a 15% lifetime or genetic risk should begin screening at age 40 or younger. In addition, those with a 20% or greater risk should undergo regular screening MR, and those with at least a 5% risk of mutation should have genetic testing. ASBrS also revised its guidance along similar lines, Plichta said.
But what is the effect of these amended guidelines on women younger than 45? Plichta and colleagues sought to determine how many women between the ages of 40 and 44 would be eligible for screening mammograms and breast MR under the new guidelines.
The study included 6,964 women, 909 of whom were between the ages of 40 and 44 (13%). The women were seen in MGH's breast clinic between March 2011 and October 2015. All had self-reported risk factors and a family history of breast cancer. Women who had prior breast cancer or a known mutation were excluded. The researchers used various risk models to categorize the women.
Of these 909 women, 46% had more than a 15% lifetime risk of breast cancer and 25% were eligible for genetic testing.
"Since many of these women fell under both groups, half of women ages 40 to 44 would have been eligible for screening mammography under these guidelines," Plichta said.
Who will do the review?
Risk assessments to determine the best age at which women should start screening are a good idea, according to the results. But there's a problem: Who conducts this risk assessment? Is it the woman's primary care provider? Her gynecologist? A radiologist?
"Ideally, a primary care provider would do the risk assessment, or an ob/gyn," Plichta said. "In some institutions, radiologists do it to determine breast MR eligibility. But if we're going to go forward with this personalized medicine approach, we have to figure out who will be responsible for these risk assessments. I don't think this issue was thought through when the guidelines were released."
In any case, the study underlines the need for women to actively seek out a risk assessment, Hughes said.
"The number of women found to have above-average risk between age 40 and 44 was extremely surprising, and the message is clear," he said. "A formal risk assessment by a qualified physician is crucial before a doctor recommends delaying regular screening mammography until age 45."