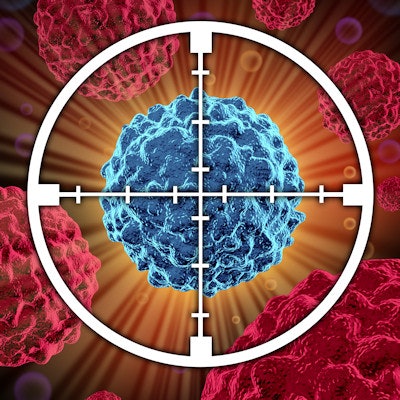 Decreases in breast and lung cancer mortality are a couple highlights from the 13th Cancer Progress Report published September 1 by the American Association for Cancer Research (AACR).
The report also noted the federal approval of two imaging agents to detect cancers and the continued need to mitigate racial and socioeconomic disparities in cancer diagnosis and deaths through congressional action.
"We are in an era of unparalleled opportunity to make even more breakthroughs for patients," said AACR President Philip Greenberg, PhD, in a prepared statement. "For the cancer research community to achieve these breakthroughs, however, our representatives in Congress must continue to prioritize funding for biomedical research, from basic research to clinical trials."
The Cancer Progress Report each year documents how basic, translational, and clinical cancer research and cancer-related population sciences are important in improving health outcomes through cancer treatment and prevention. These studies are supported by federal investments in the National Institutes of Health (NIH) and the National Cancer Institute (NCI), according to the AACR.
In the report, the AACR states that the age-adjusted overall cancer death rate in the U.S. fell by 33% between 1991 and 2020. This means that about 3.8 million cancer deaths were avoided. The report credited this decline to advances in prevention, early detection, and treatment.
More specifically, breast cancer mortality fell by 43% between 1989 and 2020, according to the report. This means an estimated 460,000 fewer deaths related to breast cancer. Also, lung cancer mortality declined by nearly 5% a year between 2014 and 2020 compared to just 0.9% between 1995 and 2005.
Two imaging agents were given approval by the U.S. Food and Drug Administration (FDA) between 2022 and 2023. These included flotufolastat F-18 (Posluma) for prostate-specific membrane antigen (PSMA)-positive lesions and pafolacianine (Cytalux) for specific lung lesions.
However, the report also outlined several challenges facing cancer prevention, care, and research. One is cancer disparities, with racial and ethnic minorities and other medically underserved U.S. populations having disproportionately higher cancer incidence rates.
Citing previous research, the report authors noted that nearly 51% of women in rural areas had limited access to mammography compared to just 3% living in rural areas. Also, Black individuals were 44% less likely to have received lung cancer screening compared to white individuals. The AACR called for more research and policy solutions to promote equitable progress against cancer.
Other challenges in the report included uneven progress against different cancer types, increased incidence rates among cancer types, and financial toxicity heightened by rising cancer care costs.
On the federal level, the AACR outlined the following actions it says Congress should take for the 2024 fiscal year:
Provide $1.7 billion in dedicated funding for Cancer Moonshot activities across NCI, FDA, and Centers for Disease Control and Prevention (CDC) with the assurance that Moonshot funding will supplement NIH funding.
Appropriate at least $472.4 million for the CDC Division of Cancer Prevention to support comprehensive cancer control, central cancer registries, and screening and awareness programs.
Allocate $50 million in funding for the Oncology Center of Excellence at the FDA to allow regulators to conduct expedited review of cancer-related medical products.
"Ultimately, this will improve our nation's health, including the lives of the millions of individuals who have been touched by cancer," the report authors wrote.
The full report can be found here.