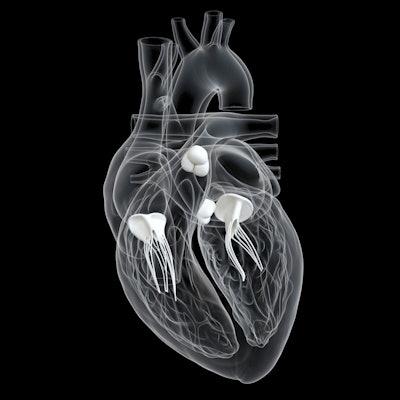 The U.S. Food and Drug Administration (FDA) has cleared UltraSight's AI-powered ultrasound guidance software.
The software helps medical professionals without sonography experience to acquire point-of-care cardiac ultrasound images across a variety of care settings. It is indicated for use in 2D transthoracic echocardiography (2D-TTE) for adult patients, specifically for obtaining the 10 standard views of the heart.
UltraSight said the software is designed to be an accessory for point-of-care ultrasound systems and is compatible with the Philips Lumify Ultrasound System. Its underlying AI neural network predicts the position of the ultrasound probe relative to the heart when paired with a compatible device.