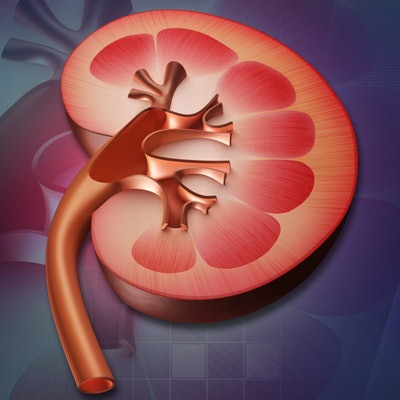 About one in five children with first febrile urinary tract infection (UTI) will have a urinary tract abnormality detected on ultrasound exams of the kidney, a Canadian meta-analysis published May 30 in JAMA Pediatrics found.
Researchers led by Sarah Yang from SickKids Research Institute in Toronto also found that one in 32 children will have an abnormality found on ultrasound that changes clinical management of UTI. However, they also suggested that their results point to the need for further study to determine the value of kidney ultrasound for pediatric patients.
"Given the considerable study heterogeneity and lack of comprehensive outcome measurement, well-designed prospective studies are needed to fully evaluate the clinical utility of kidney ultrasonography imaging after first febrile UTI," the Yang team wrote.
Guidelines from the American Academy of Pediatrics and Canadian Paediatrics Society recommend performing kidney ultrasonography after the first febrile UTI -- UTI marked by fever -- in all children ages 2 to 24 months and younger than 24 months, respectively. However, guidelines can vary regionally.
The researchers wrote that this variation reflects uncertainty about how to best use kidney ultrasound in this population. They also pointed out that kidney ultrasound has "poor" sensitivity and "only fair" specificity.
Yang and colleagues wanted to find out the prevalence of urinary tract abnormalities detected on kidney ultrasound after the first febrile urinary tract infection (UTI) in children. They also reviewed the studies for specific types of abnormalities detected, the need for surgical intervention, healthcare use after kidney ultrasound, and parent-reported outcomes.
The study authors included data from 29 studies with a total of 9,170 children in their systematic review and meta-analysis. Of the 27 studies that reported the sex of the child, the team reported that the median percentage of males was 60%, though this had a range of 11% to 80%.
The researchers found that the prevalence of abnormalities detected on kidney ultrasound was 22.1% for all ages and 21.9% for children younger than 24 months of age. They also evaluated eight studies with 2,569 children that reported clinically important abnormalities and found that the prevalence was 3.1% for all ages and 4.5% for children younger than 24 months. The team also noted ties between study recruitment bias and a higher prevalence of abnormalities.
The team also reported that the most common findings detected on ultrasound were hydronephrosis, pelviectasis, and dilated ureter. Ultrasound-detected urinary tract obstruction was found in 0.4% in 12 of the studies analyzed, and 1.4% of children in 13 of the analyzed studies underwent surgical intervention. Finally, one study reported healthcare use and no studies reported parent-reported outcomes.
Yang et all also pointed out that previous studies had broadly defined imaging-detected abnormalities as being clinically important and having variable outcomes.
"Some studies specifically included a change in medical interventions in addition to surgical intervention, whereas other studies did not specify," the authors wrote. "It is important to note that a change in patient treatment does not always translate to improved health outcomes."
Prospective, longitudinal studies are now needed and criteria for estimating important abnormalities should be clearly defined in future research, according to the researchers.