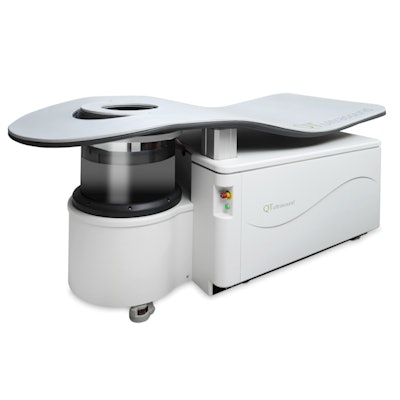 QT Imaging is highlighting clinical results that show its 3D ultrasound tomography (volography) technology yields high-resolution whole-body images.
Company scientists and researchers at Texas A&M University analyzed the speed of sound accuracy in various organs in situ and validated the 3D ultrasound tomography images using MRI and gross section anatomy as ground truth in 10-day-old piglets. The study was published February 23 in Academic Radiology.
The results showed that the QT imaging system showed higher resolution and contrast than the MRI images, and all anatomic features seen by QT Imaging were confirmed by pathological correlations, according to the authors.
Company representatives said these latest results demonstrate the potential for the use of QT's low-frequency transmitted ultrasound technology as a modality for body imaging in humans.