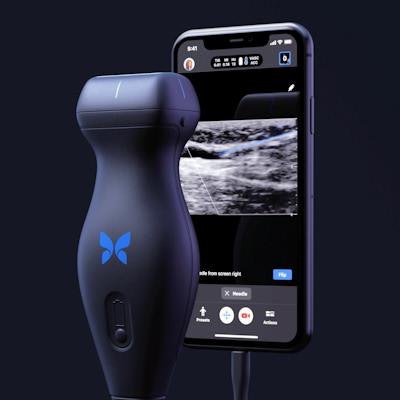 Point-of-care ultrasound developer Butterfly Network said that it has finalized its merger with Longview Acquisition and has gone public on the New York Stock Exchange (NYSE).
Butterfly received approximately $589 million prior to transaction fees as a result of the deal, including approximately $414 million of cash held in Longview's trust account and $175 million from private-placement investors, according to the vendor. With the closing of the deal, Butterfly's Class A common stock and warrants began trading on the NYSE on February 16 under the symbols BFLY and BLFY WS, respectively.
As previously announced, Dr. Todd Fruchterman, PhD, will serve as president and CEO of the combined company. Butterfly also announced that its unaudited 2020 full-year revenues will exceed $45 million, ahead of forecast and representing an increase of at least 63% compared with 2019 revenues. The firm plans to disclose its fourth quarter and full-year 2020 financial results in March.